Gone are the days of depositing your film at the local photo center and waiting days, even weeks for the prints to be developed. Digital cameras and, more pointedly, smartphones have revolutionized the way we document our lives. Today's technology offers instant gratification with the ability to not only see what we shoot but to curate, edit, transform and immediately upload our photos to share with the world in a few simple swipes. Odds are you've snapped a selfie while on date night and posted it right away! Perhaps you've mastered some photography skills; but what about your photo storage organization?
Since most of us carry our smartphone on us at all times, the ease of snapping shots at a moments notice has almost become second nature. But what does one do with the hundreds, even thousands of photos soaking up storage space on our cells? Because you definitely do not want to lose any of those picture-perfect moments you've captured with your love! Here's how to make the most of your photo-worry moments and perfect photo storage:
SEND INTO CYBERSPACE
Since social media makes it so easy to share, many of our photos will end up on a virtual platform such as Facebook, Instagram, Twitter or Pinterest. The beauty of these cyber communities is that you're not just showing off your prized images to a close-knit group of friends and family, they're out there for the world to see.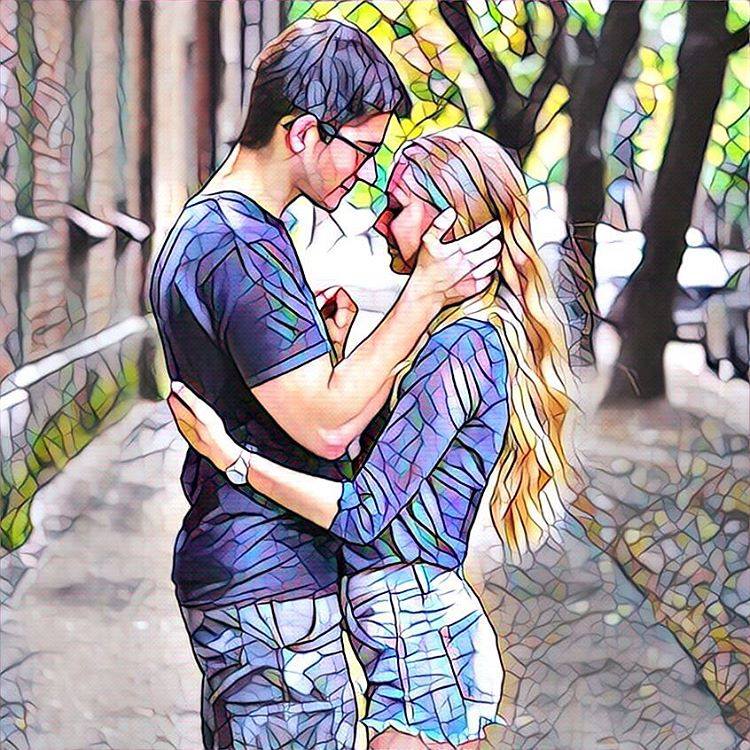 Before you post your pictures, why not elevate your end game with one of these user-friendly apps that allows you to create unique layouts, add filters and edit your photos with amazing effects to really amp up your output and feel like a pro.
PUBLISH LIKE A PRO
While it's tough to beat the immediate fulfillment we're awarded by posting photos to social media, there is something so nostalgic and gratifying about flipping through a collection of images bound in a beautiful book. You could kick it old school and print off a shiny stack of 4×6 prints to pop into an album yourself or you could curate your collection of memories with one of these click-and-create providers which deliver right to your door.
SNAPFISH, SHUTTERFLY, VISTAPRINT and MIXBOOK allow you to store and view your photos online. Their easy-to-use software allows you to create photo books in a number of sizes and finishes. CHATBOOKS has been touted as one of the world's easiest photo book creators, allowing users to simply connect their Instagram or Facebook accounts to have photos automatically collected, sorted and created into books.
Don't stop at photo books though. These sites offer the option to imprint your images onto everything from cards to calendars, pillows to potholders, mugs to magnets, and so much more. Or, you could visit a one-stop shop like zazzle.com for all of your photo gifting needs. The all-over print options for pillows, mugs, golf balls and even leggings are my personal fave.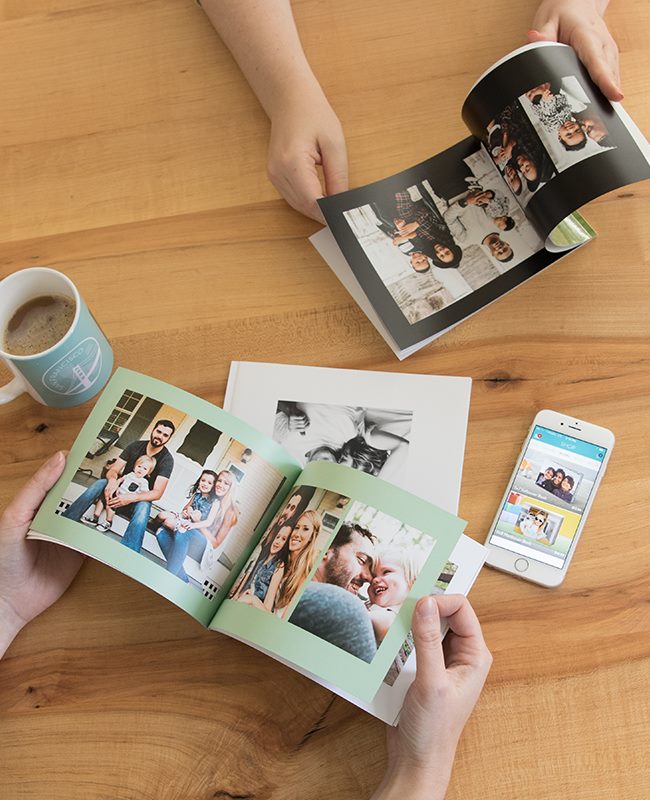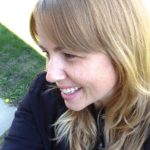 Angela Long is a freelance writer and lifestyle blogger who shares her love of design and DIY inspiration at perfectsmerfect.com. Angela is a proud momma to three littles and is raising her tribe with her husband in Brooklin, Ontario. And after ten years of marriage, she admits they're still working on making date night a regular habit!