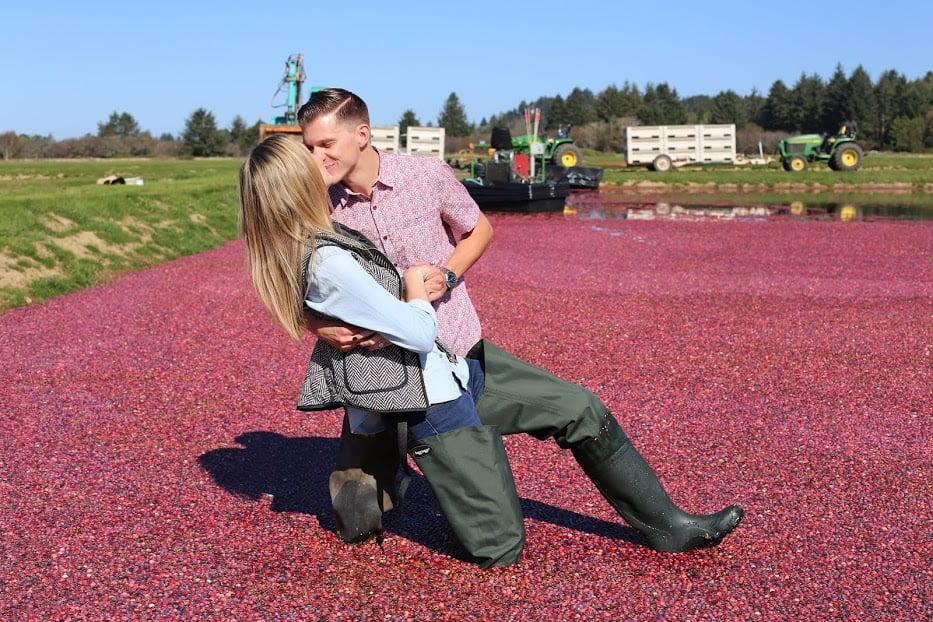 If you want to show your love just how thankful you are, book a Thanksgiving getaway for two! Why stuff your face at your everyday kitchen table when you can stuff your vacation days full of memorable holiday fun? We're talking all the trimmings of fall festivities and feasts. So, we're serving you a seven-course menu of Thanksgiving getaway choices!
Plymouth, Massachusetts
America's "first Thanksgiving" was held in November 1621 when, according to History.com, the newly arrived Pilgrims and the Wampanoag Indians gathered at Plymouth for an autumn harvest celebration. Awww, the original. Embrace holiday originality by making your own historic Thanksgiving with your turkey-lovin' partner.
Stay: The upscale lodging of Hotel 1620 Plymouth Harbor aims to honor the traditions of Plymouth with a modern twist. It's located across the street from the bay and in super close proximity to area attractions.
Play: Go whale watching, stroll Colony Place and see the famous Plymouth Rock at Pilgrim Memorial Park. And, visit the Plimoth Plantation to experience historical re-enactments, ship replicas and more. Also, before you indulge in the granddaddy of holiday meals, day-trip to see Mother Nature at her finest! Throughout New England, and especially beautiful in Cape Cod and Nantucket, catch a cranberry harvest festival.
Dine: Feast on more than history while at Plimoth Plantation with the Thanksgiving Day Homestyle Buffet. Reserved seating is available from 11 am-6 pm at $73 per adult. Or, snag a table at Isaac's for a festive waterfront meal on Plymouth Harbor.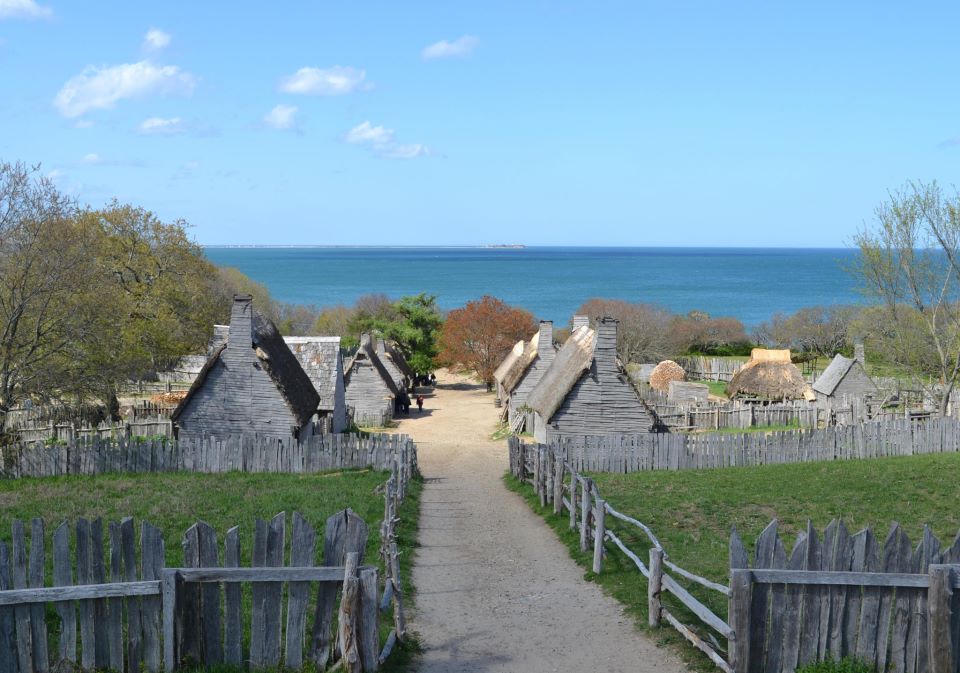 Dallas, Texas
Ready to make Texas-sized Thanksgiving memories?!
Stay: Known as the "Crown Jewel of Downtown Dallas," the Omni Dallas Hotel is a true gem. You'll enjoy the on-site terrace pool deck and the hotel's access to offsite fun, including the Dallas Art District.
Play: The original Dallas YMCA Turkey Trot was held in the early 1940s and this race remains one of America's largest Thanksgiving Day road races. I guess everyone wants to burn off extra calories to allow for more pumpkin pie! Sign up for either the 5K or the 8-mile course. If you're still feeling the competitive spirit, watch a Dallas Cowboys football game. Or, embrace the thankful spirit of Thanksgiving by visiting Thanks-Giving Square filled with artwork that encourages gratefulness.
Dine: Awww, the big D! Yes, Dallas is nicknamed the Big D but we're talking about the big dinner. The Cadot Restaurant offers a 3-course holiday lunch (11am-4pm) for $46 per adult. Aside from turkey, salmon and steak are on the menu. Dessert options include warm apple tarte, cranberry and pecan tarte and pumpkin panna cotta.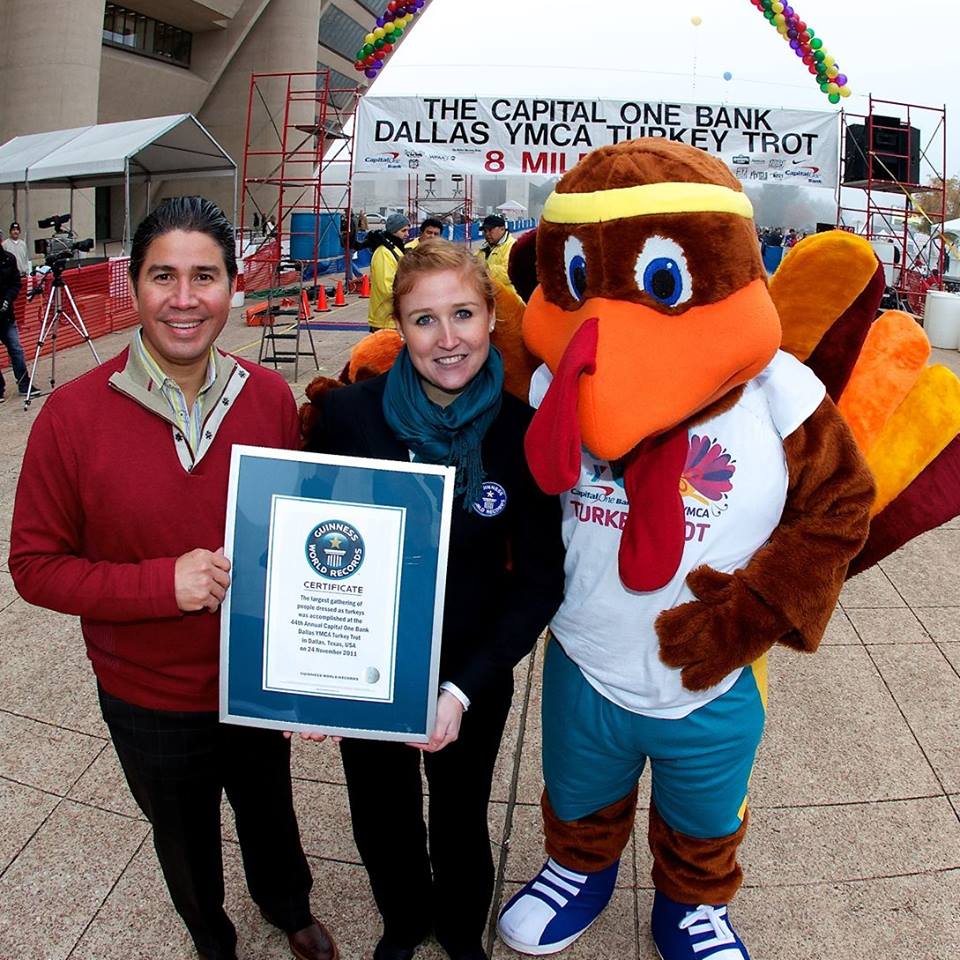 New Orleans, Louisiana
New Orleans is a melting pot destination sure to spice up your Thanksgiving getaway. Get in tune with jazz musicians, Créole chefs and city historians.
Stay: The Chimes Bed and Breakfast is a quaint Victorian house nestled in the Garden District which blooms with lush greenery, lavish plantations and beautiful cemeteries. Five guestrooms offer a sweet retreat in this quiet neighborhood for a more restful and romantic stay.
Play: Take in the distinctive ambiance of NOLA's most famous district, the French Quarter, on a self-guided or group walking tour. Stop by the New Orleans Museum of Art to wander 46 galleries, from classic to modern, with famed works of Monet, Picasso and Pollock. And, who needs a car when there's an airboat? Journey to Honey Island Swamp to see Cajun critters, like gators and wild boar (sorry, no wild turkeys), in the wetlands. Lastly, since New Orleans is known for its brass band parades, called Second Line, be sure to catch the Bayou Classic Thanksgiving Day Parade.
Dine: Why settle for turkey when you can have a turducken? It's a deboned chicken stuffed into a deboned duck stuffed into a deboned turkey. If you're staying in a rental with a full kitchen, order a turducken from The Gourmet Butcher Block, a top-notch Cajun meat shop. Otherwise, make reservations at Luke for a restaurant-prepared turducken.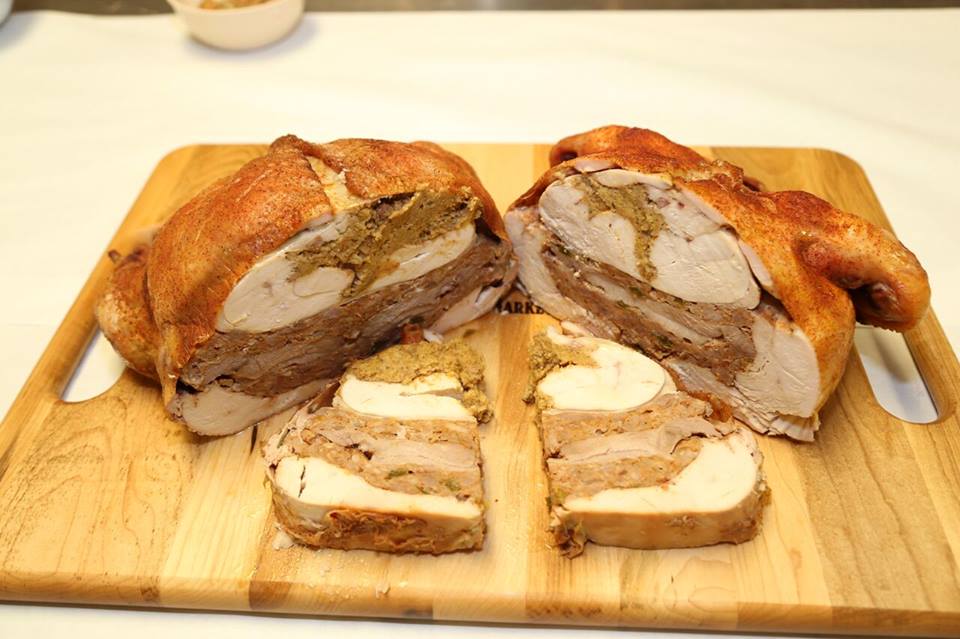 Asheville, North Carolina
The beauty of fall foliage is in full effect in Asheville's neck of the woods! Go ahead and harvest delicious getaway memories surrounded by harvest colors and festivities.
Stay: For a touch of Southern hospitality, room at The Omni Grove Park Inn for views of the Blue Ridge Mountains and an inviting spa. Relaxation peaks with grotto-enclosed and outdoor pools flanked by fireplaces and decked out with an underwater sound system.
Play: Tour the Biltmore Estate, safely navigate "beer city" with The Amazing PubCycle and, to burn off that calorie-rich holiday dinner, hike tons of trails. And, conveniently held at The Omni Grove Park Inn, officially kick off your holiday season by attending the National Gingerbread Competition.
Dine: The Omni Grove Park Inn has four dining options for Thanksgiving. Since the big turkey meal tends to make you sleepy, dining onsite and in close proximity to your sleeping quarters may be wise! The Blue Ridge Buffet offers three rooms filled with Thanksgiving favorites so plan to leave more stuffed than a turkey ($62 per adult); The Grand Ballroom is also transformed into a buffet, complete with holiday music and décor; Vue 1913 offers a 3-course, plated menu with gourmet interpretations of Thanksgiving classics; and at Edison, enjoy craft ales and locally-sourced cuisine.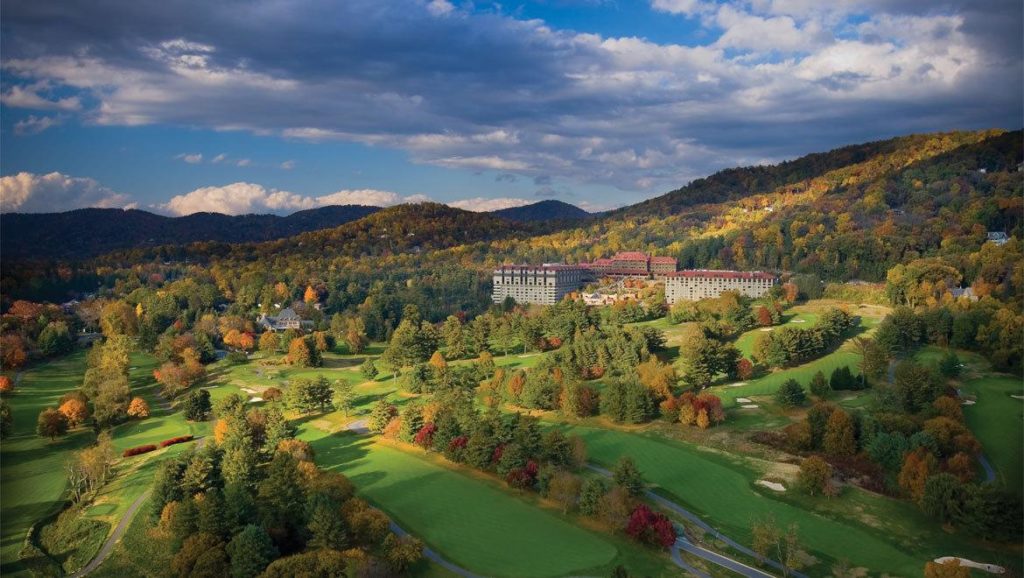 New York City, New York
The big apple is a year-round destination to experience with the apple of your eye. But, of course, everything is bigger and better during the holidays.
Stay: Give Ace Hotel a try. It offers a vibrant vibe for slumber in the city that never sleeps. It's eclectic and decorated with local art.
Play: Catch a Broadway theatre production or taping of a late-night show, bike the High Line or Central Park and check out the Met. But, of course, NYC is home to the Macy's Thanksgiving Day Parade. Watch giant balloons soar and marching bands entertain throughout the bustling streets of Manhattan.
Dine: You'll, of course, feast on pizza, hot dogs and pastrami sandwiches. But, for a unique Thanksgiving dinner, set sail on the Thanksgiving Day Dinner Cruise by Hornblower Cruises. How fun would it be to enjoy traditional favorites in this nontraditional way?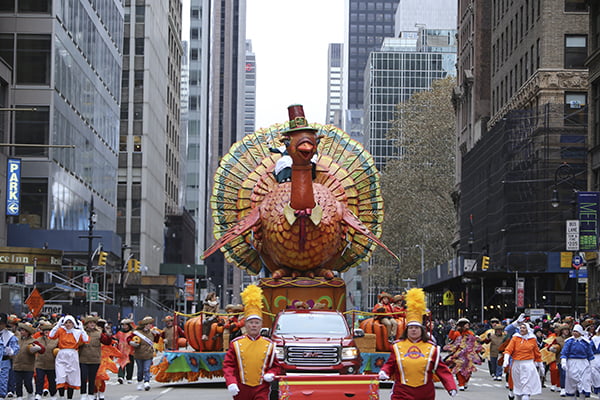 Kailua-Kona, Hawaii
For the ultimate Thanksgiving getaway, go big or go home… to the Big Island that is! Lazy lei days await so gobble up iconic beaches, cultural sights and authentic cuisine.
Stay: Say Aloha to luxury! The Four Seasons Resort Hualalai has seven swimming pools, beach access, a spa and much more.
Play: Windsurf at Anaehoomalu Bay, soak up Hawaiian history with the Ahuhena Heiau temple, Hulihee Palace and Mokuaikaua Church and let fun erupt with an 85-mile road trip to the Kilauea volcano. It's one of the most active volcanoes on earth!
Dine: Waterside dining is delicious and entertaining at Huggos, which serves a festive combination menu of island fare and Thanksgiving favorites. Watch fisherman reel in fresh catch while restaurant staff feed the fish frenzy with dinner rolls. Better yet, book a luau reservation! Turkey might be a yummy seasonal addition to this traditional party that serves kalua pig from an imu (earth oven), haupia (coconut pudding) and poi.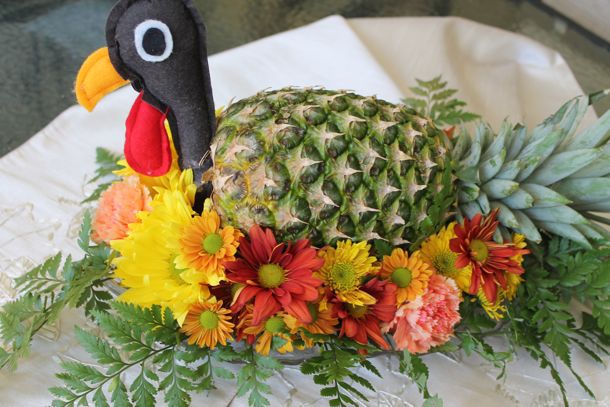 Key West, Florida
The Florida Keys were hit hard in September 2017 by Hurricane Irma. And while many travelers assume it's best to steer clear from getaway hotspots like Key West during this time of repair, tourism authorities say otherwise. Businesses and residents alike need tourism dollars to get recover; and, thankfully, you can help with a Thanksgiving getaway.
Stay: Just a short walk from Duval Street, the Key West Bed and Breakfast is a 3-story Victorian located in the William Russell House (circa 1898) and listed on the National Historic Register.
Do: Wander Duval Street, climb the lighthouse, meet six-toed cats at the Ernest Hemingway House & Museum and cruise to the Dry Tortugas.
Dine: Well it's not the Mayflower, but Fury Water Adventures catamaran can make Thanksgiving history for you and your first mate! Snorkel North America's only living coral reef, parasail, jet ski and jump on the aquatic playground. After building up a hunger, feast on a holiday menu featuring locally-sourced ingredients and hand-picked Florida produce.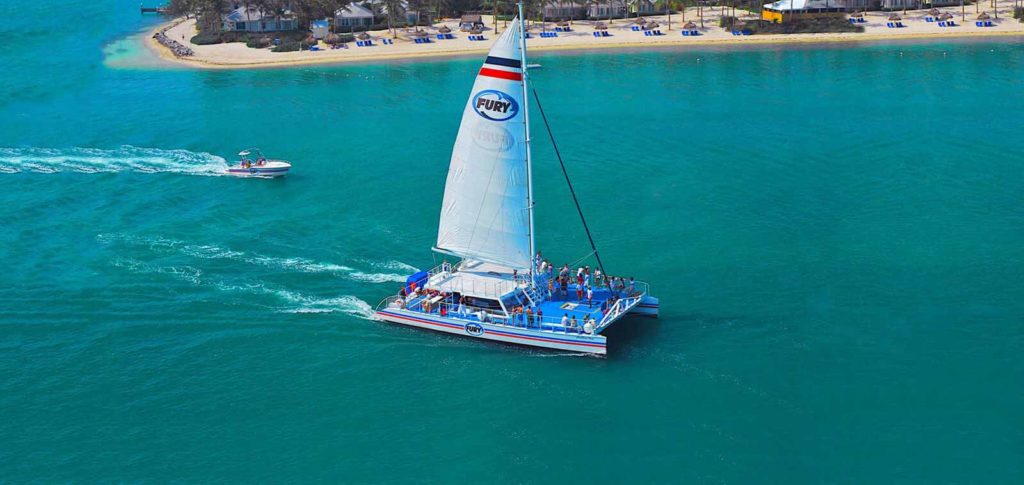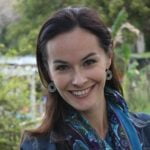 Feature image credit: Cranberry bogs, courtesy of How He Asked (By The Knot)
Nancy DeVault is the managing editor of Date Night Guide and a contributor to publications such as Babble, AmeriDisability Services Magazine and Orlando Magazine. She enjoys outdoor adventures with her husband and toddler.