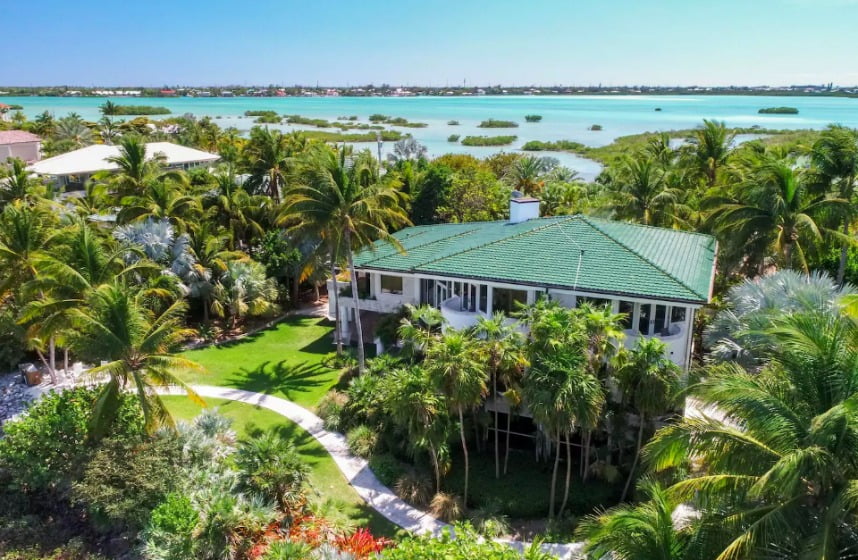 Nothing says exotic romance like renting a private island for extravagant vacationing. Most assume that you need to be worth millions to even consider such a venture. The truth is, there are affordable(ish) islands worldwide that allow you and your other half an exciting escape to reconnect. We've found six havens within the U.S. and Canada where you can relish time with each other as you explore this unique travel experience – just the two of you.
Spruce Island – Stonington, Maine
Just off the coast of Stonington, Maine sits a cluster of islands called Merchant Row. While many of these islands are public for anyone to explore, some, such as Spruce Island, are privately owned private islands for the ultimate in exclusivity. There are two buildings located in the center of the island surrounded by panoramic views of the water. The Main House has a kitchen, large living area, and one bedroom. The Bunk House is just a few feet away and houses six bedrooms and bathrooms. Guests are given access to kayaks and row boats to explore the nearby public islands. Enjoy a campfire on the shore and even camp there if you'd like. Be sure to bring your golf clubs to drive balls into the ocean; they can be collected at low tide. This home is "off the grid" with energy being powered by wind and sun. Water is provided from wells and a rainwater cistern. Guests can still enjoy complimentary WiFI though! Transportation upon arrival and departure is included with your stay. Plus, your furry companion is welcome with prior approval.
While Spruce Island requires a week minimum stay during peak season, shorter periods are offered during off-season for a more affordable retreat. Rates begin at $500/night. Details here: airbnb.com/rooms/5522349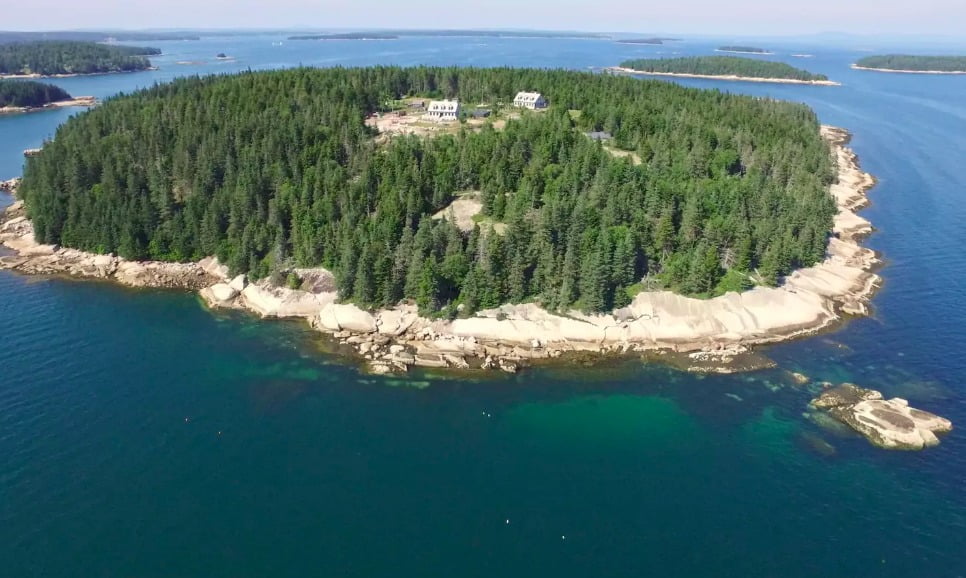 Devil's Elbow Cottage – Bluffton, South Carolina
Devil's Elbow Cottage is located a short drive from Bluffton, South Carolina inside the Colleton River Club gates. The only two structures on this 150-acre private island are the Main House where the homeowners live and the cottage for guests to stay. Delight in locally sourced vegetables from the organic farmer within the Club gates or set traps to catch fresh crabs and shrimp. If you decide the seclusion and outdoors are too much, it's a ten minute drive to all the Hilton Head region has to offer.
Rates start at $325/night with a four night minimum stay required. Details here: vrbo.com/348030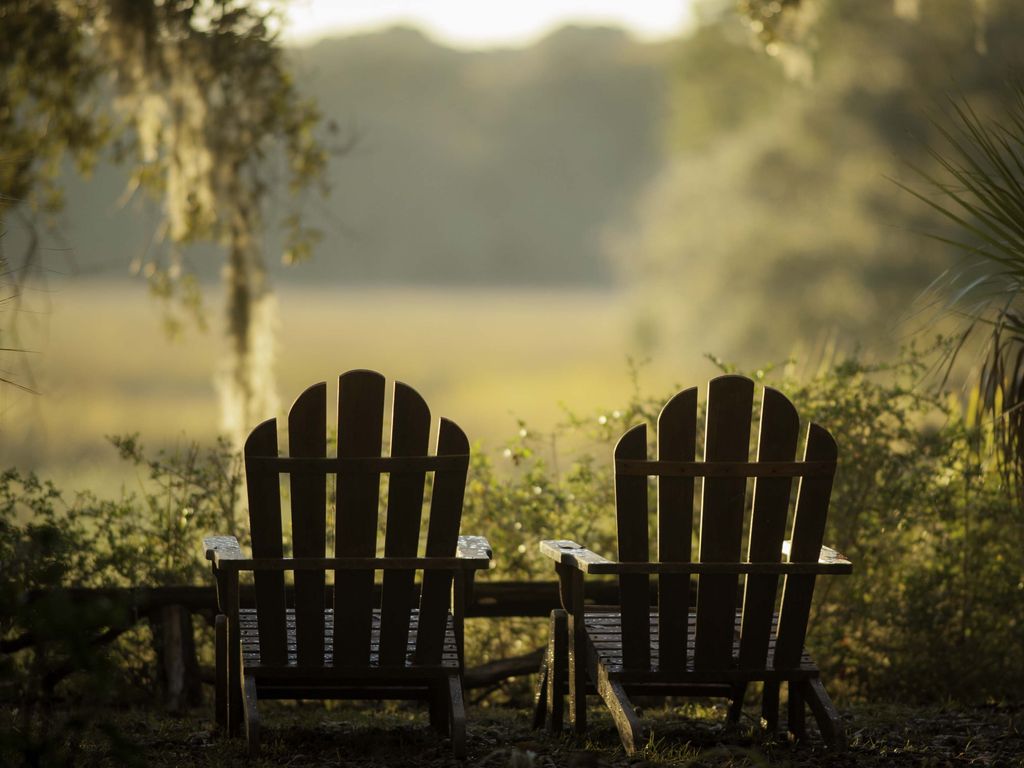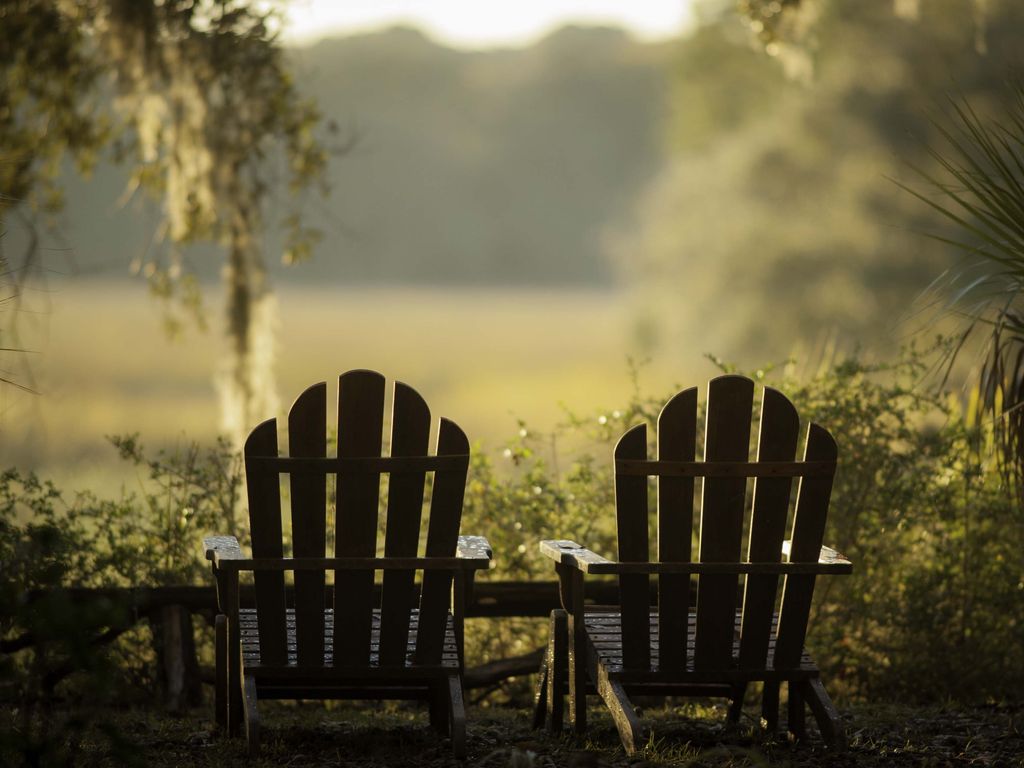 Singer Castle on Dark Island – Chippewa Bay, New York
Imagine an island off of the coast of New York in the Thousand Islands region named "Dark Island" with a historic castle perched among the rocky shoreline. Sounds spooky, doesn't it? While Singer Castle on Dark Island may sound ominous, it's actually quite majestic and luxurious. Built in 1905 by the President of Singer Sewing Machine Company, guided tours of Singer Castle are conducted each day. This twenty-eight room castle sitting on seven acres becomes yours alone to share with each other during the evening. The Royal Suite is one wing of the castle with accommodations to watch a Canadian sunset in the evening and an American sunrise in the morning. You won't need to stay locked away in your tower. Guests are urged to relax in the library, dine in the Great Hall, or scavenger through the secret passageways once operating hours have closed. Your stay includes a catered dinner, continental breakfast, and extended private tour.
It is $700/night for the Royal Suite. More details here: vladi-private-islands.de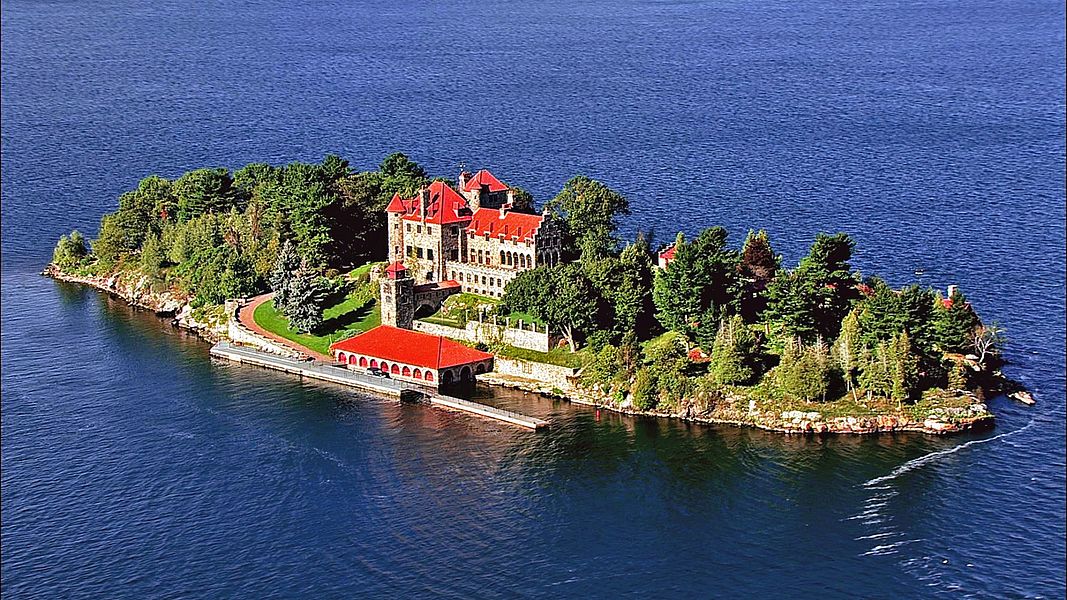 Erected on a small and rocky island in the San Francisco Bay stands a Victorian lighthouse ready to welcome couples to relax in romance. The bed and breakfast houses five guest rooms; four in the lighthouse and one in the Fog Signal Building. While it is not completely private, it is exclusive. Going during the off-season may increase your chances of less guests for a truly private atmosphere. Upon arrival, guests are greeted with a wine and hors d'oeuvres reception. Both innkeepers are experienced cooks to ensure your taste buds are romanced as well. Although the island is small, there are plenty of activities to keep you occupied. Aside from a plethora of reading material, guests can bring their own fishing supplies to throw a line in the water, watch the ships floating by, birds flying above, and observe the marine life on the rocky shores.
Accommodations begin at $295/day and include your breakfast and evening meal. More details here: vladi-private-islands.de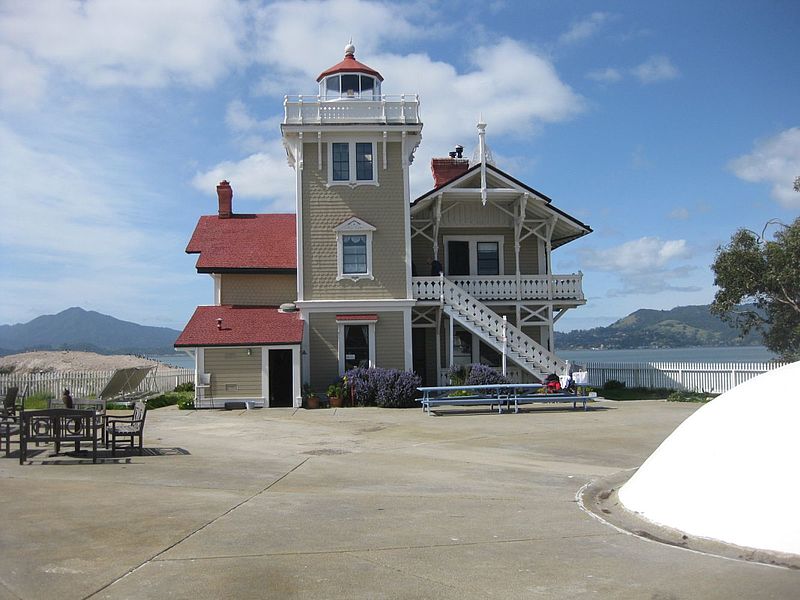 Grasshopper Island – Ontario, Canada
There are several accommodations to choose from on this rustic retreat away from the daily grind. Camp near the shores for a primitive getaway or prop up your feet in one of eight eco cabins. There is no electricity on the island but cabins do have solar power for lights and device charging. Free WiFi is included with your holiday. There is a Chinese eco solar shower on one end of the island available for guest use and at least 250 gallons of non-potable water at each cabin for all of your non-consumption needs. Drinking water is brought in daily. While it is likely there will be other guests roaming around this 25-acre island, you can expect a peaceful atmosphere to rejuvenate your souls.
Guests are encouraged to pet (and feed) the lambs, piglets, goats, rabbits, and alpacas roaming free around the island as well as gather free-range chicken eggs. Canoes, kayaks, paddle boards, paddle boats, wood for campfires, and the pedestrian ferry ride to and from the island are all included with each stay. Be sure to bring supplies to enjoy a creative date night making a dinner to bake in the 100 year old wood burning oven. Fido is welcome to join for an extra fee and as long as he is friendly.
Rates start at $249/night with a two-night minimum booking. More details: privateislandsonline.com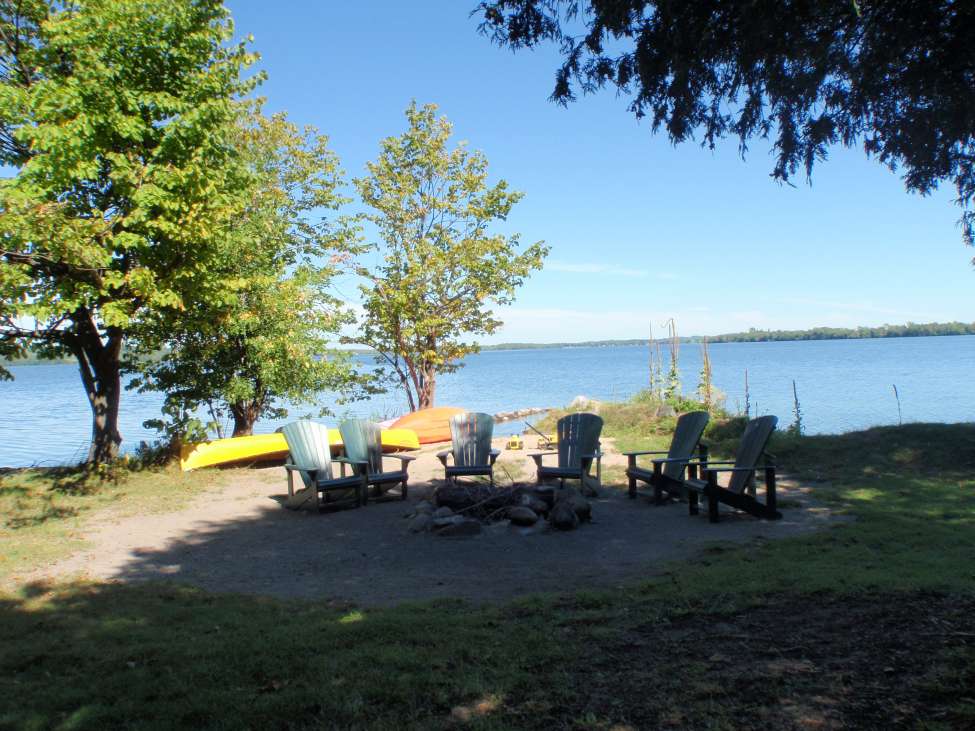 Shark Key Chateau – Key West, Florida
This island destination isn't completely private but you wouldn't be able to tell once you've stepped on the premises. A true tropical paradise is what you will find when arriving at this three story oceanfront home surrounded by dense timbers. The modernly extravagant abode has a private beach, pool, and hot tub for you and your heartthrob to savor. Each room has a balcony to revel lush landscapes or ocean views. For those who like to catch their own dinner, a fish cleaning station sits on the private beach while a grill is by the pool for cooking. Adventurous couples will want to explore the many small islands just off shore for unforgettable encounters. Canine lovers are welcome to bring their pawed friends for a nightly pet fee. This property is also shown in the feature image. 
Fees for the Chateau start at $388/night. More details: airbnb.com