A good laugh works wonders for one's self and relationships. Research shows that laughter decreases stress and boosts immunity. Plus, a sense of humor is sexy, right? Want a good laugh with your love? Go straight to the experts. Plenty of comedy giants are hitting the road this year. Here are some hilarious picks coming to a stage near you:
Whose Live Anyway?
Remember Drew Carey hosted the hilarious improv TV show Whose Line Is It Anyway? Well, that hilarity is back in the form of a 90-minute live stage show titled Whose Live Anyway?. Original cast member Ryan Stiles is joined by Greg Proops, Jeff B. Davis and Joel Murray for impromptu fun fueled by audience participation. Tour is currently running across the US through May, 2018.
Michelle Wolf
Michelle Wolf is one of the busiest comics of as late. She's on the road for The Not Nice Tour, recently had an HBO special titled Michelle Wolf: Nice Lady and also serves as a regular correspondent on The Daily Show with Trevor Noah on Comedy Central. Like her Daily Show colleagues, including Hasan Minhaj, she's a rising star in the comedy ranks.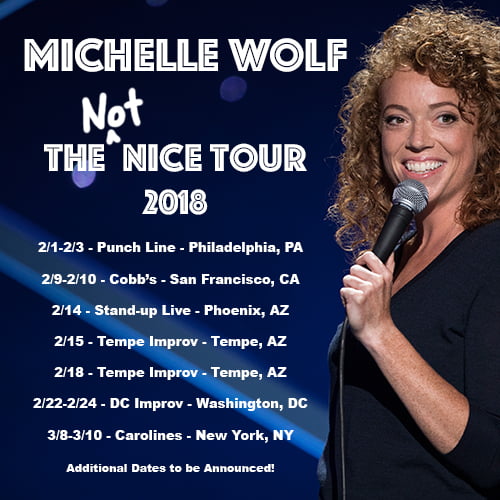 Tom Segura
Tom Segura is the host of the popular podcast titled Your Mom's House and, last year, starred in Tom Segura: Mostly Stories, a comedy special on Netflix. This year, he'll continue to perform nationwide with his No Teeth, No Entry tour, which has dates scheduled across the US through May 2018.
Howie Mandel
Long before TV's Deal or No Deal and America's Got Talent, Howie Mandel made a name for himself as a stand-up comedian and comic actor. He recently made headlines declaring that political correctness is killing comedy. Find out how correct he's willing to be (or not!) at select shows this year.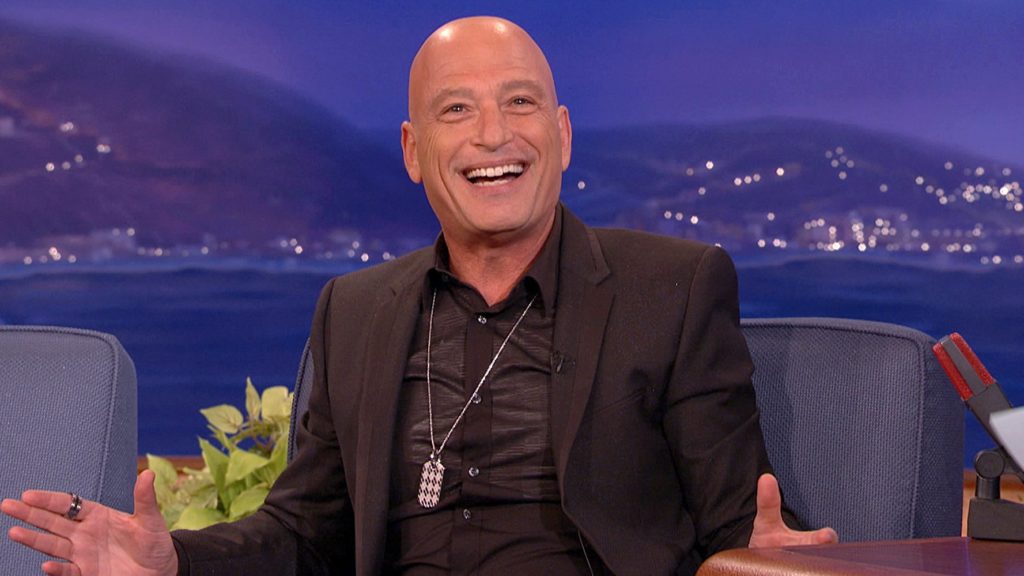 Lisa Lampanelli
Known as "comedy's lovable queen of mean" Lisa Lampanelli ended her run of Stuffed, a funny play about her relationship with food. Lisa actually lost over 100 pounds so, while she looks different, her humor is still the same. And she's sharing her insult jokes on another tour. You can also catch her podcast and blog.
Jay Leno
Jimmy Fallon is killing it as host of the Tonight Show. But if you're missing Jay Leno, catch one of his stand-up shows. Aside from filling his television series, Jay Leno's Garage, he's back to his comedic roots and delivering laughs on stage.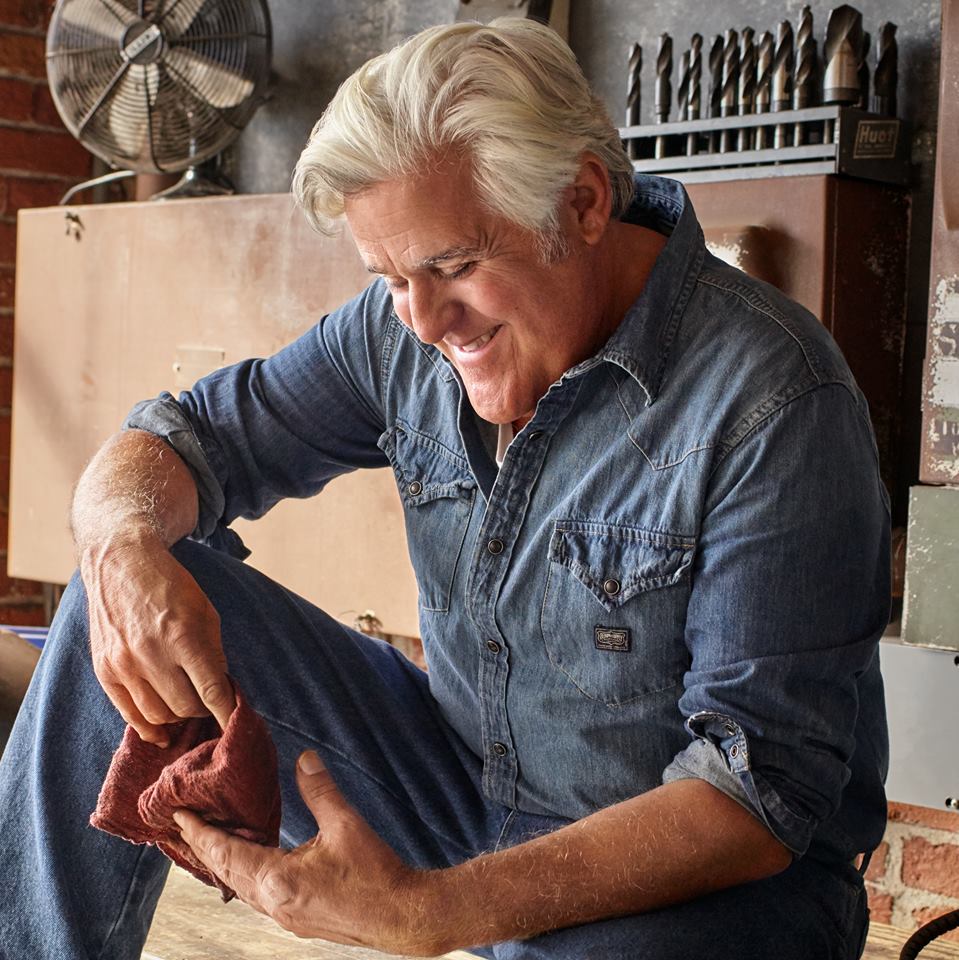 Gabriel Iglesias
Continuing his Fluffy Mania Tour, catch Gabriel Iglesias doing funny voices or telling stories about his childhood. For an at-home date night, tune into his most recent TV special, I'm Sorry for What I Said When I was Hungry. The title alone has me ready to stream because I am guilty of hangry outbursts (but there's nothing funny about mine).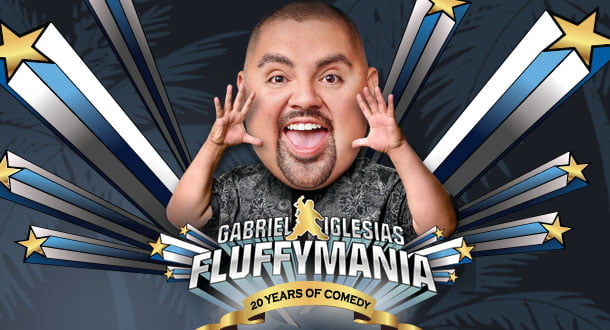 Brian Regan
"I was at the breakfast table this morning and I read in the newspaper that more and more adults are living at home with their parents. That surprised me, I was like 'Mom, did you read this?'" Brian is sarcastic. And it works! Maybe that's why he also landed a Netflix special titled Brian Regan: Nunchucks and Flame Throwers. Laugh out loud at one of his live shows traveling across the country.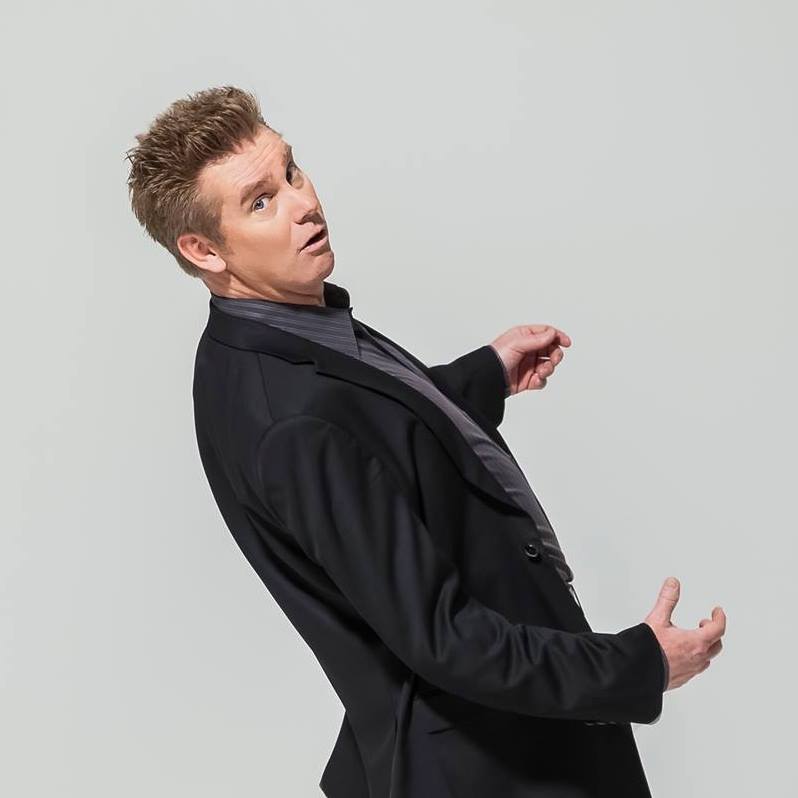 Jim Gaffigan
Fresh off his 2017 Noble Ape Tour, Jim Gaffigan has kicked off his 2018 Fixer Upper Tour. If you're looking for a memorable parents night out experience, this is the show for you. Jim's content often centers around fatherhood, laziness and food.
Also see:
STAGE PLAYS
Musical Thrones: A Parody
Comedic writers Jon and Al Kaplan made waves with their breakout show, Silence! The Musical, a long-running parody of The Silence of the Lambs. Now, the duo works their funny magic with Musical Thrones: A parody of Ice and Fire. It's a satire based on HBO's gory hit, Game of Thrones.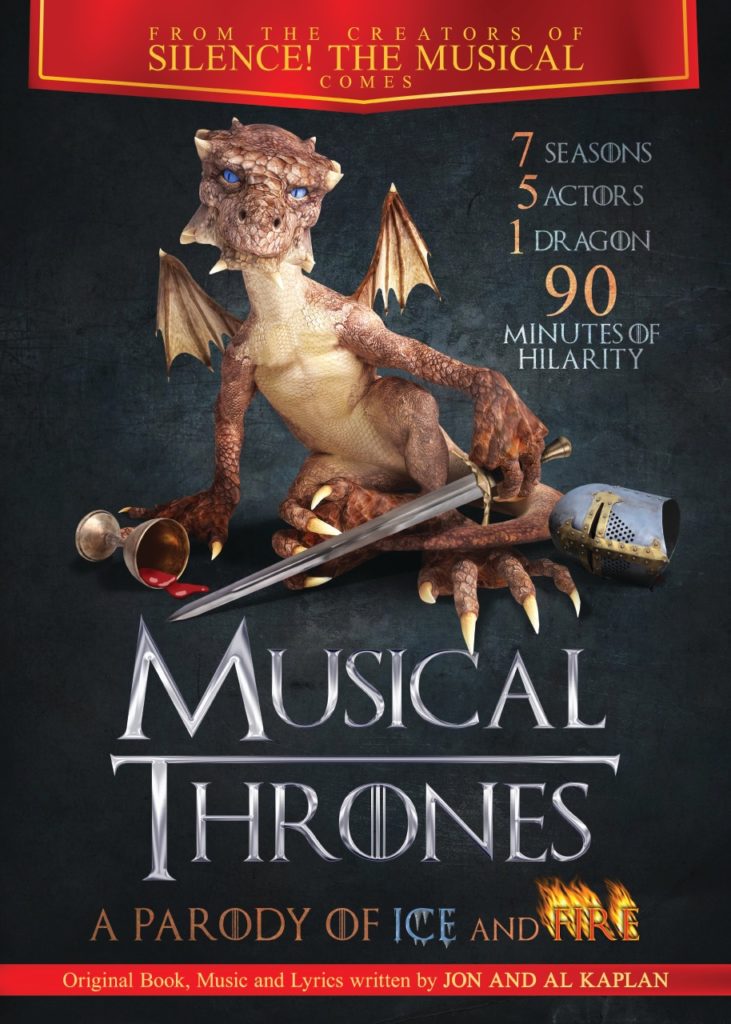 The Book of Mormon
This Tony Award Winning comedy-musical follows two Mormon missionaries on their way to Uganda to convert the native people to Mormonism. This silly stage show continues its success with a nationwide tour.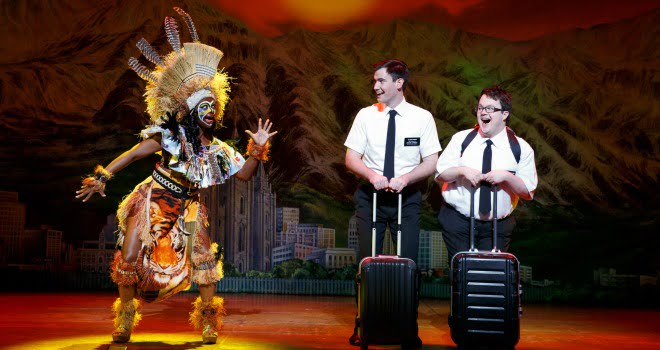 School of Rock
Based on the movie starring Jack Black, School of Rock takes to the stage with music by Andrew Lloyd Webber. The tale of a frumpy wannabe rockstar turned substitute teacher works just as well on stage as it did on the big screen.
* All tour dates and cities are subject to change. Check your local listings. 
Feature photo credit: Whose Live Anyway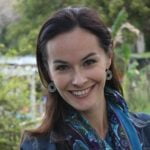 Nancy DeVault is an editor for Date Night Guide and a contributor to publications such as Babble, AmeriDisability Services Magazine and Orlando Magazine. She enjoys outdoor adventures with her husband and toddler.