There are so many reasons why you should travel with your partner! It strengthens your relationship through shared experiences, creates unforgettable moments and improves intimacy, just to name a few. But let's face it, not everyone has an endless supply of cash on hand to explore the infinite sights our homey planet has to offer. Good news: There's an affordable way to travel both around the country and globally. It's called "house swapping."
How to Trade
The concept actually began in the 50's but the wonderful invention of the internet rebooted this vintage idea. And the rom-com The Holiday, starring Cameron Diaz and Kate Winslet, brought the concept to the big screen.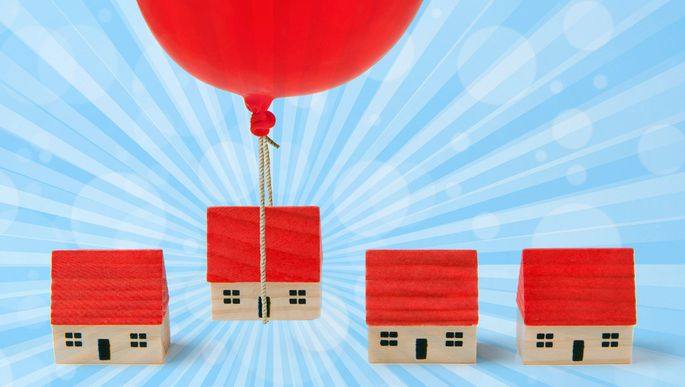 You join an online community such as Home Exchange, Love Home Swap or HomeLink. Then list your home with a detailed description and photos so other members can see what you have to swap. Once you've browsed other listings for your desired destination and found a winner, message the owner to arrange the house swap. It's that easy! Think of it as a cash-free bartering system. You get to experience vacation life in another city with free lodging in exchange for allowing others the same benefit.
Homey Accommodations
Sounds too good to be true? Well, here are just a few examples of what awaits.
Relish breathtaking views and tropical breezes while loving your other half in a

retreat

on the North Shore of Kauai, Hawaii. Every feature of this island home is designed with dwellers in mind, inviting all who enter to unplug from stresses and connect with nature.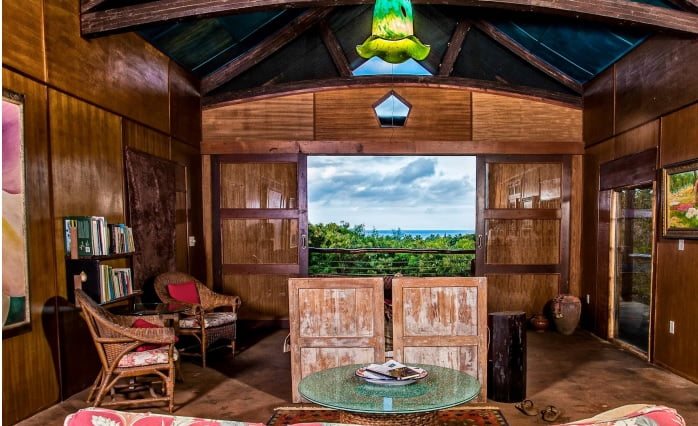 Located in the desired Berkshires of New England is a rustic

home

that was reformed from a barn. While it sits inside of Williamstown, Massachusetts, you'll feel secluded on this acre of land. And it's a short walk from the thriving farm-to-table food scene. Aside from the downtown activities, there are three art museums to connect the intellectual creativity of you and your mate.

Nestled in the middle of the Greater Yellowstone Ecosystem, a Western lodge sits inside the National Elk Refuge and National Forest and boasts sightings of wildlife. During a winter getaway, enjoy dog sledding, ice skating, skiing in Jackson Hole or a snowmobile ride. And don't forget snuggling by the fire with a hot toddy! You and your love are sure to recharge your batteries for life and each other.
A dreamy home just waiting for a romantic rendezvous is located across the big pond in the Swahili hills of Amboseli, Kenya. It overlooks a waterhole with views of the Pelewa Hills and includes a chef, housekeeper, houseboy and attendant to maintain the garden and pool.  Now that's a memorable getaway to satisfy your wanderlust.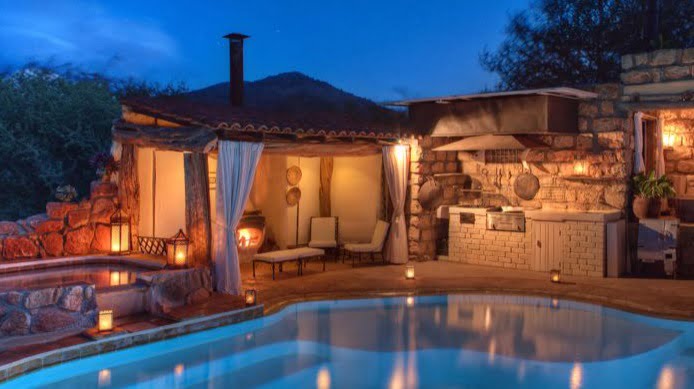 The Key to Key Sharing
There are a few things you should know before handing over your keys and heading out the door.
1. House swapping is not right for everyone. Someone you've never met will be staying in your home. For some, this strikes the match of adventure while others want to run the other way. Stick to your instinct when deciding whether or not house swapping is right for you.
2. House swapping may not be completely free. While there are a few websites that offer free listings, most require members to join and pay a monthly or annual fee to participate in swaps. In the big picture, the fee is minimal compared to the cost of lodging while traveling and you might find priceless digs. 
3. Options for house swapping include simultaneous exchange, non-simultaneous exchange and hospitality exchange. A simultaneous exchange is the most common with parties exchanging homes at the same time. A non-simultaneous exchange occurs when parties swap homes but at different times. This works great if you have a second home that guests can stay in when it's not occupied. For instance, you can get away in the spring while the other party may want to visit your abode in the summer. A hospitality exchange allows you to host other members in your home as a guest while you are there. The benefits of this type of exchange include flexibility of scheduling and the potential for a local tour guide.
4. Be clear about your expectations. This is so important. Talk with your potential swap partner a lot leading up to your travel dates. This helps to ensure both parties are clear about what will be available and onsite upon arrival. Will the fridge be stocked? Do you have a cleaning service? How are appliances operated? Where does the trash go?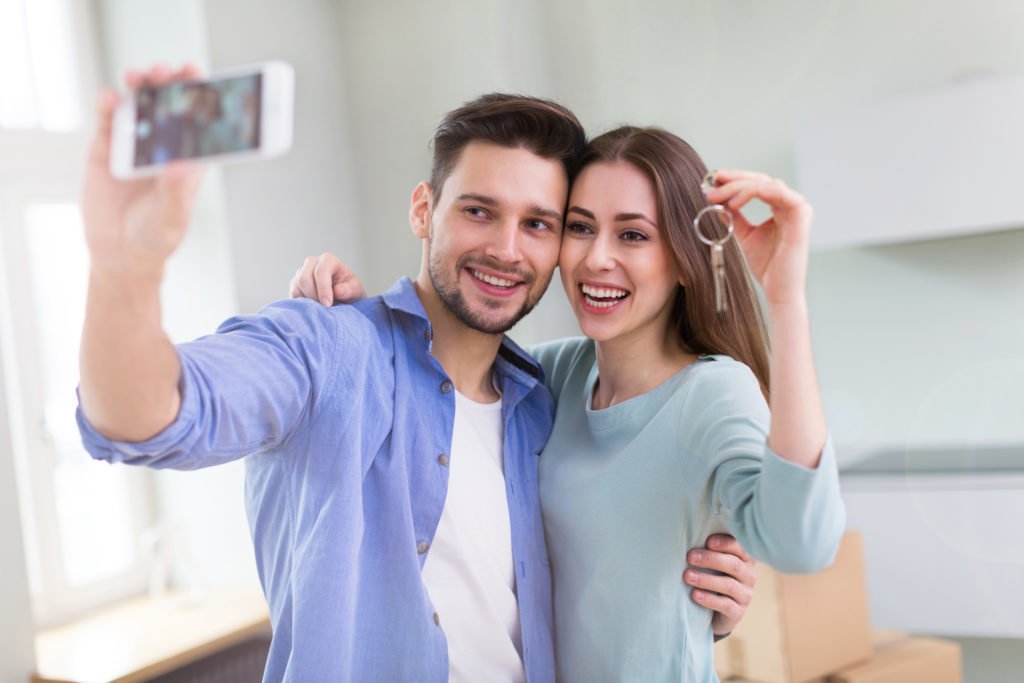 5. House swapping isn't just for homeowners. As long as it has been approved by your landlord, renters can join in the fun too. This usually requires a sublet agreement.
6. Start your research early. Exchanges usually require a lot of planning. Beginning your search several months out (6-9 months at least) will increase your chances of scoring the right accommodations in your desired location.
7. Vehicles, among other things, can be swapped too. Many swaps negotiate the family vehicle for use. Do you live near water and have a boat or jet ski that guests can use? Do you have equipment for snow skiing or sledding? These extra amenities should be communicated.  
8. You will need to research your potential swap partner. Some sites have a vetting process, such as a verification system. Reading reviews and finding the other party on social media will give you insight into who they are.
9. It's relatively safe. Mishaps are rare. This is due, in large part, to the fact that swappers typically communicate frequently before the actual exchange. This allows you to build trust with the other party. Requesting references and reading reviews from previous exchangers will also aid in the vetting process. Not to mention, they have as much at stake as you do.
10. Location matters. It will be easier to secure a swap if you live in tourist areas like Orlando, Florida or Beverly Hills, California where others want to travel. While it is not impossible to enjoy a successful exchange if you live in a rural area, be prepared to work a little harder for a match.
There are more accommodations than you could dream at your fingertips! Enjoy traveling with your sweetie to experience new spaces while living like a local. We'd love to hear from you; so tell us about your house swapping experiences on Facebook and Twitter.
Feature image credit: Front Range Family Therapy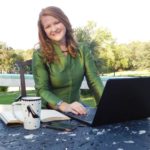 Erica Thomas is a freelance writer regularly contributing to Date Night Guide and Orlando Date Night Guide, while also managing her roles as a wife and homeschooling mom of two small children. She is a romantic at heart who flourishes with adventurous activities and travel (and, of course, date night).