A hot air balloon ride will blow your date away. Attention adrenaline junkies hoping to take things to the next level… scientific studies link adrenaline rushes to sexual arousal. Oh my! On the flip side, lovebirds looking to soar into romantic territory should take flight too; because relationship milestones ─ i.e. like proposals, engagements and anniversaries ─ deserve an over-the-top date night! Here's what you need to know to hot air balloon:
Prepare to Be Blown Away
Make reservations! A hot air balloon date is not as simple as grabbing a restaurant table or walking up to the cinema box office. Research companies to find a ride that fits your needs, such as departure time (dawn, mid-day or dusk), duration, flight course and public/group versus private. You might meet at one location for paperwork, and be transported to the launch site. Ballooning is best on dry days in spring and autumn; summer can be hot and rainy and winter can be chilly.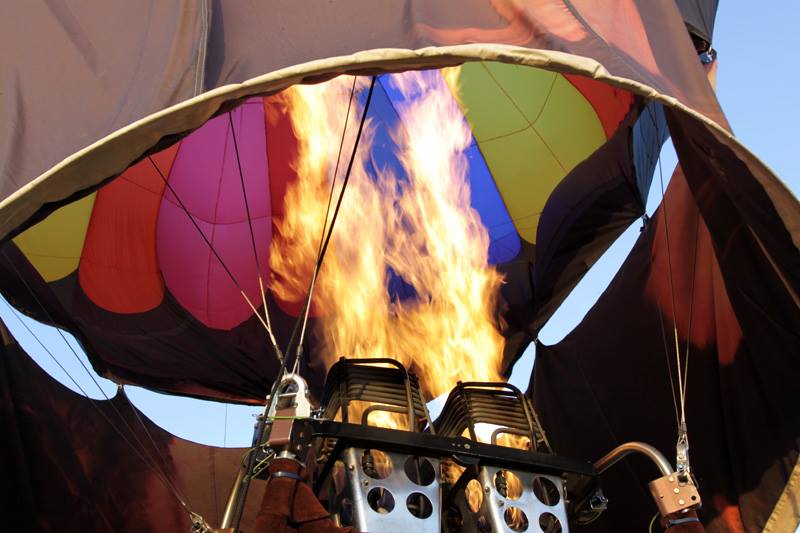 High Roller Cost
Hot air balloon rides are a bit of a splurge. Costs vary nationwide but expect to spend $150 or more per person for a group ride. Private charters ─ recommended for an epic marriage proposal – may run $500 or more. But, can you really put a price on such a rich relationship moment?
Sky Safety
According to the Balloon Federation of America (BFA), hot air balloon rides are safe. BFA encourages riders to choose a reputable company with a BFA Professional Ride Operator's Division (PRO) membership to ensure it's fully licensed and insured with Federal Aviation Administration (FAA) trained pilots. Of course, always adhere to the pilot's instructions and never lean over the basket.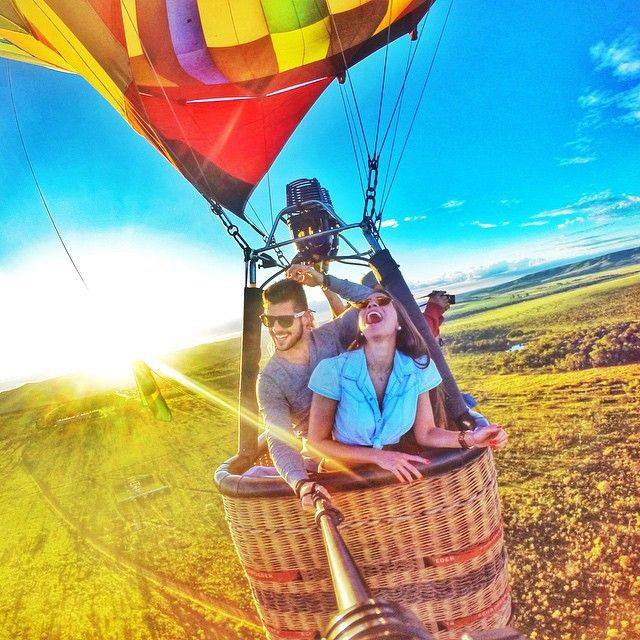 Rider Recommendations
Clothes: Dress in comfortable, natural fiber garments and flat shoes ─ sort of like if you were going for a walk. Also, consider wearing a fitted hat to protect your hair from the balloon's heat. It's best to dress in layers since temperatures drop as the balloon rises thousands of feet. And, as with any outdoor activity, it's probably a good idea to apply sunscreen.
Gear: Pack a camera and selfie stick! Binoculars may enhance your viewing too.
Food: Balloon rides last one or more hours. At a minimum, bring bottled water and maybe a snack bar. Check on food/beverage limitations but, perhaps for intimate or private trips, pack a romantic picnic and champagne.
Bucket List Beauty
Upon launch site arrival, you may get to witness flight preparations. It's interesting to watch huge balloons inflate with fans and flames. When prompted, climb aboard and prepare to check hot air ballooning off your date night bucket list. Yes, it's both literally and figuratively a bucket list item! There's nothing quite like soaring through the sky. The aircraft itself is magical. And, of course, the breathtaking panoramic views of mountains, valleys and all sorts of natural elements are too. Ballooning is surprisingly quiet and tranquil because you're moving with the wind.
My husband and I took a sunrise voyage with Orlando Balloon Rides. Within minutes in an open field, three grand balloons inflated to larger-than-life beauty. Soon, we were airborne in a compartmental carrier filled with 24 passengers and a FAA-certified pilot, and rising more than 11 stories high under half-million cubic feet of hot air. Over the next hour, we saw orange groves, forests, lakes and animals running on pastures. To say our excitement was sky high would be the most appropriate pun!
We landed in a livestock-clad meadow and celebrated with a champagne toast. Unexpectedly, three parrots flew overhead! These birds were likely displaced from a zoo following a hurricane and, consequently, re-enter the wild (to our delight). Finally, my husband and other passengers participated in the balloon deflation.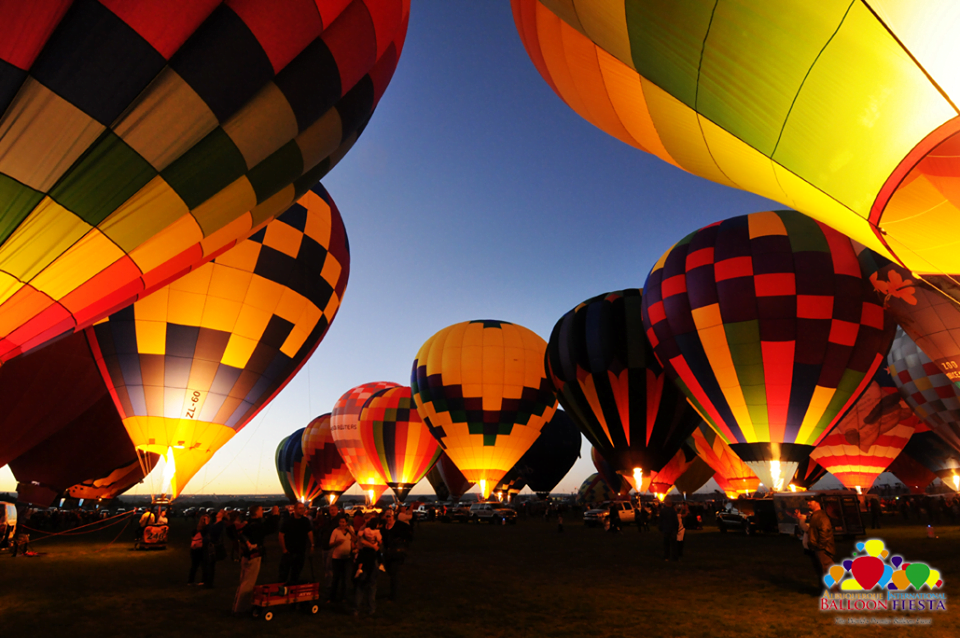 Best Balloon Bets
There are so many great hot air balloon companies nationwide. Here are a few picks for your bucket list:
Albuquerque International Balloon Festival | Albuquerque, New Mexico
For nine days in October, New Mexico's sky is filled with whimsical balloons launching from Albuquerque's Balloon Fiesta Park. This event has tons of date night fun with balloon rides and competitions, laser light shows, music, food and, um, chainsaw competitions. Balloon festivals are held throughout the U.S. and around the world; find listings at HotAirBalloon.com. If visiting the region at another time, book Rainbow Ryders, the #1 Trip Advisor balloon company in Albuquerque, Colorado Springs and Phoenix.
Arizona Balloon Safari | Cave Creek, Arizona
Launching in the Sonoran desert, expect to see tons of wildlife on an airborne safari, such as jackrabbits, quail, roadrunners, deer, coyotes and other desert animals; in addition to exotic plant life and cacti.
Asheville Hot Air Balloons | Asheville, North Carolina
Prepare to be on cloud nine as you coast through the clouds and across the Hominy Valley amidst the Blue Ridge and the Smoky Mountains. Take in views of Cold Mountain, Mt. Pisgah and Mt. Mitchell on either a group or private flight with Asheville Hot Air Balloons. Is champagne sweeter in the crisp air? Find out sipping a bottle of Chateau Biltmore Champagne.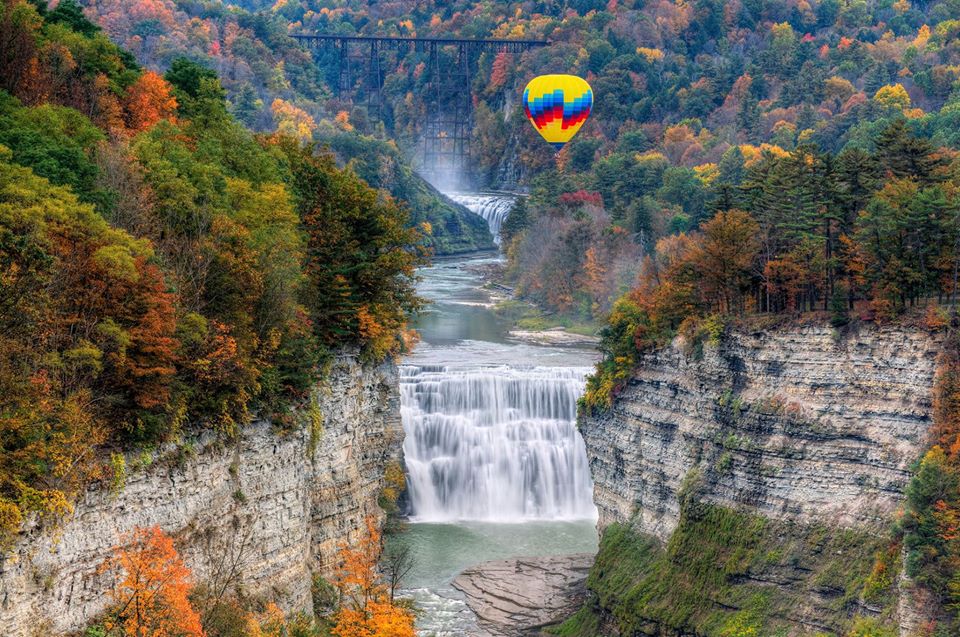 Balloons Over Letchworth | Portageville, New York
You can forgo getting wet in a raft but still soak up the waterfalls near Letchworth State Park in Western New York. Float high above the "Grand Canyon of the East" and explore regions of the Niagara Falls and Finger Lakes from a birds-eye view.
Midwest Balloon Rides | Fishers, Indiana
Aside from standard rides, Midwest offers hot air balloon tethers with grounded anchors. It's an alternative way to experience a shorter and less expensive ride in a real hot air balloon. Scaredy cats will prefer this low launch and landing option.
Napa Valley Balloons | Napa, California
Napa Valley's standard package is nothing short of luxurious. It includes pre-flight coffee, tea and pastries, a voyage over rolling vineyard fields and a scrumptious post-flight mimosa-filled breakfast at the Domaine Chandon Winery. Not feeling the crowd? Drink up the experience with a private flight.
Feature image credit: Napa Valley Balloons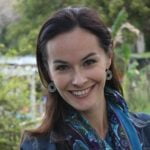 Nancy DeVault is the managing editor of Date Night Guide and a contributor to publications such as Babble, AmeriDisability Services Magazine and Orlando Magazine. She enjoys outdoor adventures with her husband and toddler.