In 2015 I had a lightbulb moment. Standing on the sports court of my daughters' school, I watched as a few dozen kids worked together to create thousands of non-perishable meal kits destined for hungry bellies across the world. They were volunteering and having so much fun in the process. I immediately had this thought: I want to do this for date night!
A few weeks later, Do Good Date Night was born.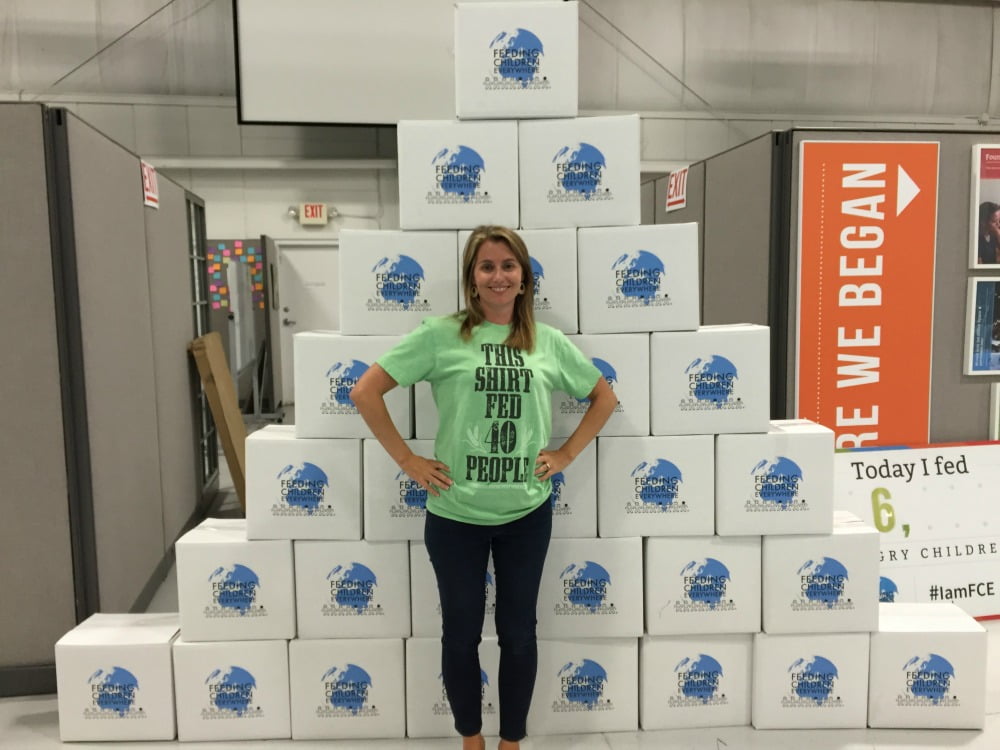 Three years and eighteen sold-out events ave past, and now Do Good Date Night has partnered with Habitat for Humanity, Clean the World, Second Harvest Food Bank of Central Florida, Harvest Time International, Goodwill Industries of Central Florida and Feeding Children Everywhere, resulting in over 800 volunteer hours.
We've sorted books for children's literacy programs, bagged thousands of pounds of produce, created after-school meal packs for kids on the free breakfast and lunch program, and assembled thousands of hygiene kits for the homeless. We've banged nails and sawed drywall as three houses for families needing a fresh start came to life. We've created hundreds of stocking-stuffer bags filled with donated goodies, and we've sent over 22,000 non-perishable meals around the world.
Do Good Date Night has become the gateway to volunteering and giving, spawning countless more volunteer hours, service projects, community events and donations.
Going National
Next month, Do Good Date Night will extend from Orlando's boarders to events in Monroe, LA, Muncie, IN and Dayton, OH. More events are in the works for California, Washington, Utah and Michigan.
Nonprofit organizations, service groups and individuals are embracing the Do Good Date Night concept and we're helping them create successful events in their cities.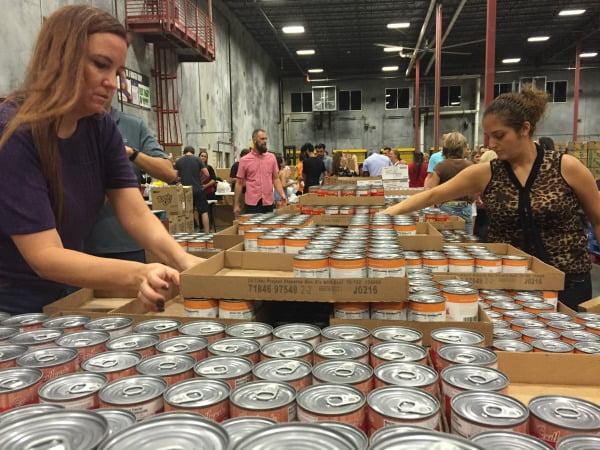 Why It Works
Do Good Date Night is such a win/win for both the volunteer and the nonprofit they are serving. Because our events typically happen in the evening, we reach a pool of volunteers that don't usually have the time to pitch in. Our attendees are mostly young professionals between the age of 30 and 45.
We make it easy to connect these people with enjoyable, commitment-free service experiences. Rather than comb through sites like VolunteerMatch.com, we vet the volunteer experience to make sure it enjoyable, meaningful, impactful and can be completed in about an hour.
There's also tremendous benefit to our nonprofit partners. Not only do they have dozens of volunteers roll up their sleeves to get a tremendous amount of work done but we also know that 21% of our attendees return back to our nonprofit partners to give more of their time and to donate.
Plus, don't forget there's also a date night component to each event. We eat, drink, play trivia, participate in wine tastings, play games and more. Couples are having oodles of fun, laughing together, reconnecting, making new friends, and discovering new sides to each other that even decades of marriage can't often reveal.
I had a hunch Do Good Date Night would work and here's why: I took two things we all know are important but rarely do—date night and volunteering—and I smooshed them together. The result was a date night activity that was outside of the box and a commitment-free volunteer activity that no longer felt so daunting or required hours of tedious volunteer orientation. It was a 2-for-1, and who doesn't love a deal?
Help us Grow
If you're inspired by the idea of combining couple quality time with meaningful service work that makes an impact in your community, we'd love to hear from you. You can learn all about being an event host or planner here: https://dogooddatenight.com/host-an-event.
We're currently running a Go Fund Me campaign to help raise some money for our expansion plans. You can contribute here: www.gofundme.com/dogooddatenight.
Finally, we are seeking a national sponsor. Any inquiries of that nature can be directed here.
And last but not least, follow us on Twitter, Instagram and Facebook.
Thanks and hope to see you in your town soon!