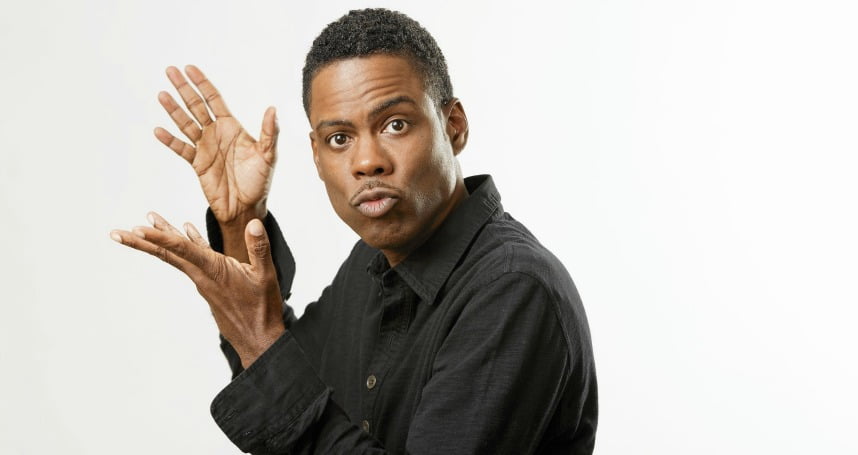 "If you laugh with somebody, then you know you share something."
– Trevor Noah, host of The Daily Show with Trevor Noah
A sense of humor is often ranked as one of the sexiest attributes in a mate. Think about it: Who doesn't like to laugh?
But sometimes it's ok to leave the laughs to the professionals.
Date nights at a local comedy club, open-mic night or improv show in your city can often be a sure bet. Heck, you can even stream a ton of stand-up comedy on Netflix and the like.
But as luck would have it, some of the industry's best comedians are headed out on the road in 2017, which means the chance to get tickets to one of the hottest shows in town. Here are a few of our favorite comedians on tour in 2017.
2017 Stand-Up Comedy Tours
Chris Rock – Total Blackout Tour
Widely considered a comedic genius, Chris Rock is one of the most popular comedians of all time. A "Saturday Night Live" alum who has gone on to star in movies and television, Rock is known for his tell-it-like-it-is style.
Chris Rock's Total Blackout Tour stops include: Columbus, OH, Richmond, VA, Indianapolis, IN, Orlando, FL, Atlanta, GA and Atlantic City, NJ and more cities in 2017.
Gabriel Iglesias – Fluffymania Tour
He's not fat…he's Fluffy. Whether he's doing voices or telling stories about his childhood, Iglesias is just one funny guy. Iglesias is hot off his most recent comedy special "I'm Sorry for What I Said When I was Hungry," which is streaming on Netflix.
Fluffymania stop include: Dallas, TX, Knoxville, TN, Miami, FL, Orlando, FL, Portland, OR, Las Vegas, NV and more.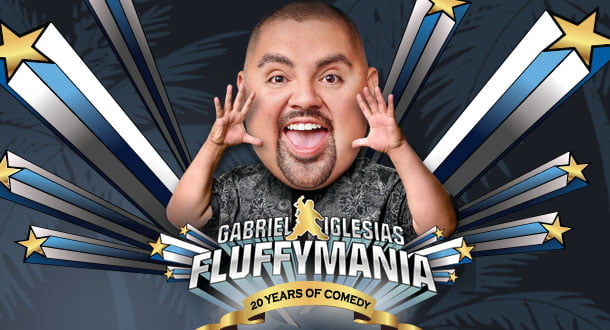 Sarah Silverman
You really never know exactly what Sarah Silverman might say during her stand-up act. And that's what makes her so funny. She's survived a medical scare in 2016 and Jimmy Kimmel (they broke up in 2009). Silverman has a few shows scheduled in 2017 and, based on her Twitter feed, you might expect a few jokes about our new president.
Sarah Silverman's 2017 dates include stops in Boston, Seattle, Portland, San Francisco and Vancouver.
Second City – We're All in this Room Together Tour
The improv comedy theater whose alum include Tina Fey, Gilda Radner, Bill Murray, Steve Carell and so many more often take their comedy show on the road. And because its improv and made up on the spot, the show you see will be unique and never be performed again.
Second City's We're All in this Room Together Tour includes tour stops in Poplar Bluff, MO, Vienna, VA., Stevens Point, WI, Holland, MI. and Chicago, IL.
Tom Segura – No Teeth, No Entry Tour
The host of the popular "Your Mom's House" podcast, Segura is hitting his stride as a comedian. Last year he starred in "Tom Segura: Mostly Stories," a one-hour comedy special on Netflix. Now he's on the road for his "No Teeth, No Entry" tour. Don't miss him if he comes to your town.
Tom Segura's tour makes stops in Calgary, AB, Bethlehem, PA, Boston, MA, Green Bay, WI, Royal Oak, MI, Washington, DC and more.
Terry Fator
Winner of America's Got Talent, Terry Fator is one of the world's most unique ventriloquists. Fator combines comedy and celebrity impersonations during his show using a cast of puppets, including Winston, the Impersonating Turtle, Maynard Tompkins, an Elvis impersonator and Duggie Scott Walker, Fator's annoying neighbor.
Terry Fator will make stops in Orlando, FL, Elizabeth, IN., Detroit, MI and Moncton, NB.
Lewis Black – Rant, White and Blue Tour
He's mad and he's not going to take it any more. Well, Lewis Black has been mad for many years, but that's what makes him so funny. A star on "The Daily Show with Jon Stewart," Black continues to rant about, well, everything to pretty much anyone who will listen. And it's awesome.
Lewis Black's Rant, White and Blue tour will make stops in Charlottesville, VA, New Haven, CT, Columbia, MO, Riverside, CA, Cincinnati, OH and many more.
Jerry Seinfeld
It's been nearly 30 years since Jerry and his friends began amusing us on his iconic Seinfeld show each week. Seems Jerry still has some things to get off this chest and he'll do just that on a cross-country tour this spring and summer.
Jerry Seinfeld's tour includes stops in Atlanta, GA, New York, NY ,Portland, OR, Norfolk, VA and many more.
Also see…
* All tour dates and cities are subject to change.
Image credits