We humans are social beings, wired with an inner longing to belong and connect. Our experience of connection with others, according to Mental Health America, has the ability to lower stress levels, heighten our sense of happiness, improve health and increase life span. Our advice? Weave social connection with date night! It does the body good!
That's why we're giddy about the rise of supper clubs and dinner party experiences. A trend that's sweeping the continent, these dinners offer a sense of spontaneity and the chance to step outside of your comfort zone, meet new people, learn new perspectives and expand your horizons… all while sharing great food and wine. 
We uncovered six supper clubs in our search: some take place in private residences, some take place in open fields. In every scenario, conversation, connection and stellar cuisine are on the menu. 
Hush
Washington, D.C.
Inspired by her roots, Chef Geeta welcomes strangers into her home to not only dine but also learn about the origins of Jain cuisine. Included with each meal is a complimentary cocktail, appetizers with chutney, vegetables with bread, rice and dal, dessert, and masala chai. Guests are welcomed and encouraged to bring their own wine or beer. Twelve guests are seated around a large table as a family where they will enjoy cultural and culinary inspirational stories for the menu along with a peek into Chef Geeta's spice box, which she calls "The Spice Tour." A donation of $95 per person is suggested. Location and other details are emailed the morning of the event. hushsupperclub.com/supper-club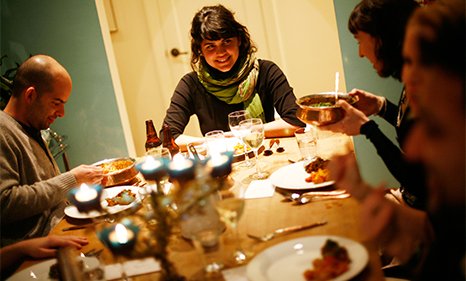 OneTable
Various Locations
Leave the workweek behind and kick off your weekend at a unique Friday feast. OneTable empowers food lovers to host Shabbat dinners in their neck of the woods across the country. Shabbat is a Jewish ritual celebrated as a day of peace and holiness to commemorate the day God rested from creating the earth. Open to anyone of any religious or non-religious affiliation (guests of any and all religions and cultures are welcome), OneTable is primarily geared toward individuals in their 20s and 30s who are over 21. Delight in new cuisine as you connect with others. onetable.org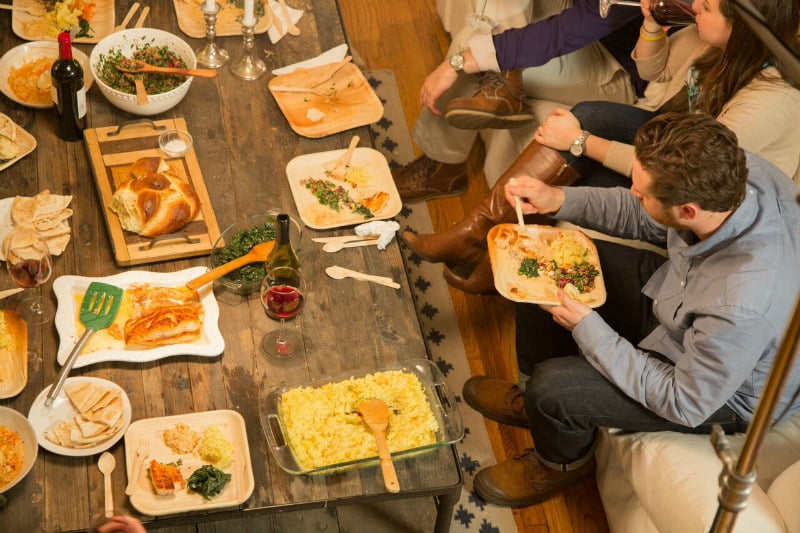 Outstanding in the Field
Various Locations
Annihilate an appetizer in a country field, enjoy an entree in an open vineyard, delight in a dessert along a river bank, or lap up a libation on a sandy beach. Outstanding in the Field is a traveling dinner experience with 130-200 guests seated at a long table situated in the great outdoors. The menu is comprised of farm-to-table ingredients and isn't given until guests are seated to ensure guests have an element of surprise and excitement leading up to dinner. Ticket prices are $200+ per person. outstandinginthefield.com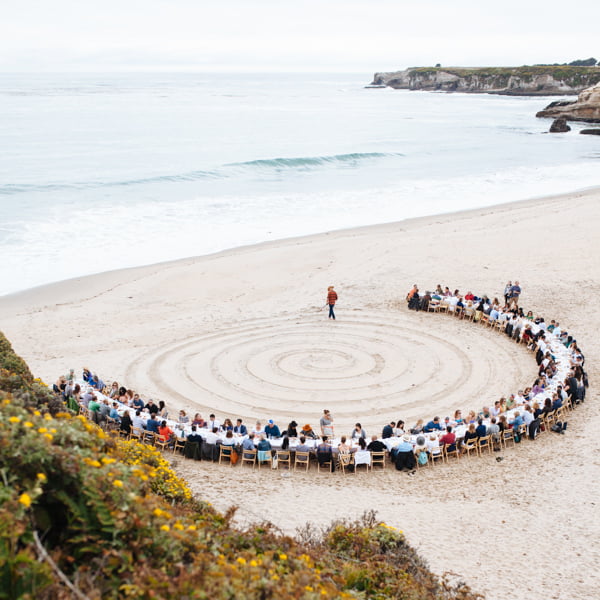 EatWith
Various Locations
With communal tables in over 200 cities, EatWith offers a variety of cuisines for diners to experience a shared joy of food. Search for a host in your city and peruse the menus that pique your taste buds. Aside from the menu for the evening, you can also learn a little about your host and pricing per seat. Most tables are a gathering of 8-12 guests for a more intimate dining experience and true supper club feel. Location and other pertinent information is given after seats have been reserved. Arrive as strangers and leave as friends! eatwith.com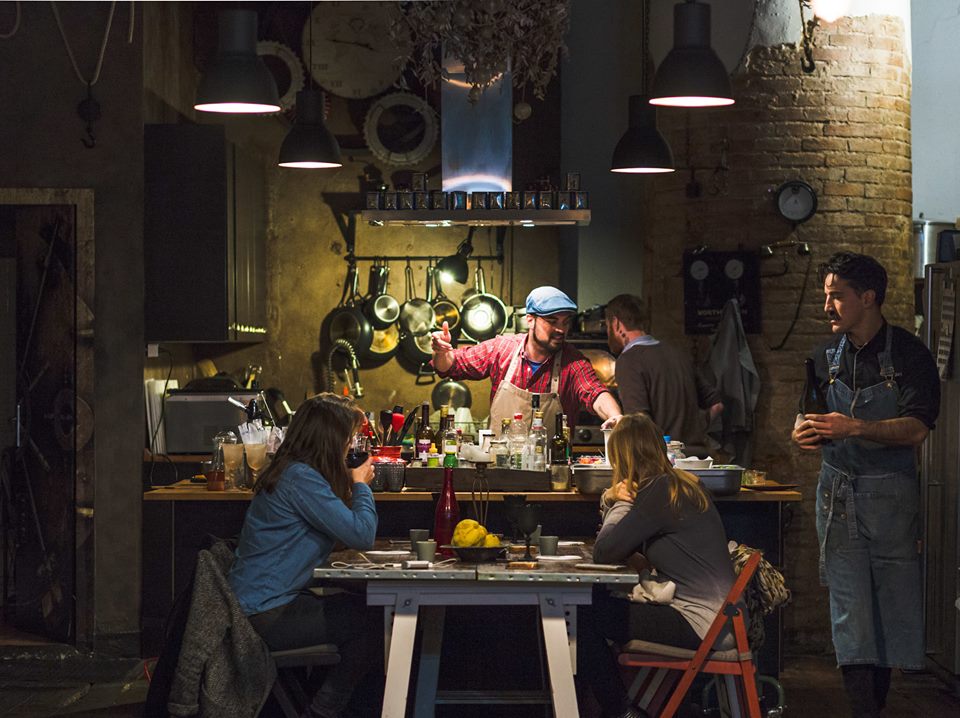 The Legend Series
Jacksonville, FL
Everything about The Legend Series dinner event remains a secret until the arrival of the big day. Guests receive directions and parking instructions the morning of the event, but all other aspects of the dinner, including entertainment, are a mystery until arrival. Events are typically hosted one to two times a year with dinners set up in a different venue and theme each time. Past events include a vintage circus, classic car museum, cemetery, and endangered species reserve. thelegendseriesjax.com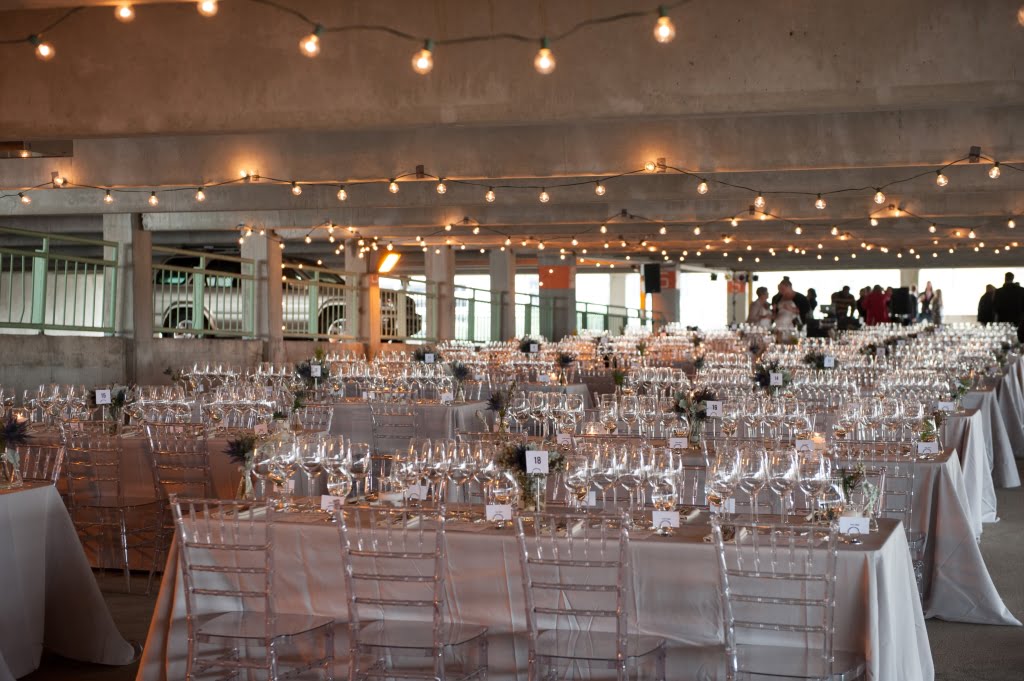 The Dinner Party Project
Orlando, FL
Starting out as a way to get to know more people and deepen current relationships, Dana Marie Roquemore decided to throw the names of everyone she knew into a hat, friends and family, and choose seven people at random to join her for a culinary meet-up around her dining room table. The Dinner Party Project has now grown beyond her kitchen and has hosted hundreds of diners at various locations around Orlando. Here's how it works: sign up to be included in the lottery drawing for dinners and once your name is pulled, you confirm your seat by purchasing your dinner (which is a sliding scale of $50-$90 per person). After you've paid, you wait in excitement for the details on your first dinner! thedinnerpartyproject.co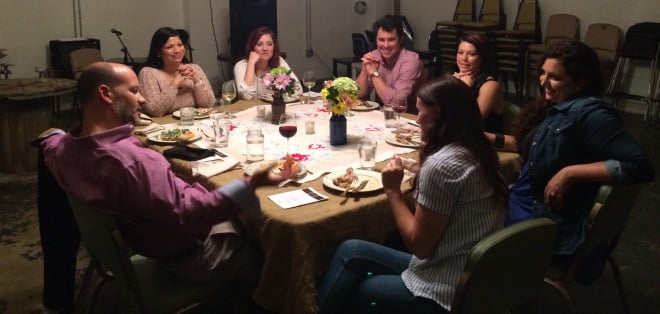 Also try:
Are you part of a supper club or have one in your area? We would love to hear about it! Leave a comment below. 
Feature image credit: OneTable