You need a reliable babysitter for date night. Should be easy peasy, right? The truth is that this relationship is a two-way street and sometimes parents, unknowingly, can make the job harder or less satisfying than it needs to be. We reached out to our babysitter network to find out what they love (and loathe) about minding our monsters…. errr… angels.
Be Ready.
You made reservations and even put mascara on, but your date night checklist is not done. First, tell the kids how you expect them to behave for the sitter. When she arrives, act excited to set the tone. For babies/toddlers, show a photo of the sitter prior to arrival. If your child cries as you leave, keep goodbyes short and know he/she will calm down soon after your departure (regardless of how torturous it felt). Second, you don't need to deep clean, but do realize that you have someone in your home. Perhaps make sure toilets are not disgusting, lay out clean hand towels and store personal items that you'd like to keep personal (i.e. bills laying on counter, adult movies in DVD player, etc.). Lastly, get cash to pay the sitter!
Kids Like Consistency; So Do Sitters.
It's great to have a roster of caretakers, but sitters appreciate it when you can give them work consistently. While we recommend having a relationship with many sitters, you'll want to stay in touch with your sitters about once a month if you want to keep them in your rotation.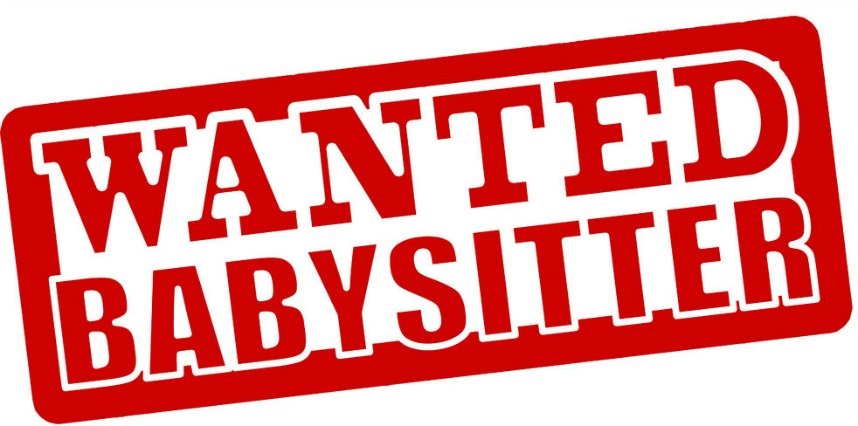 Last Minute Cancellations Suck.
Just as you would be annoyed if a sitter bailed, babysitters also dislike last minute cancellations. They've planned ahead for both the time and income. Life happens (including sick kids) but consider paying your sitter half of what you would have paid them if you cancel same day. Or, see if you can find them another gig with another family in your network.
Same Page!
Your sitter can't read your mind – unless she moonlights as a psychic – so if you like something done a particular way, communicate that. Get on the same page… literally write down instructions. Babysitter Emily T. says including times for food/snack, TV and bed are most vital, in addition to any limitations. Babysitter Jill S. also appreciates timely updates, such as potty training status. "Don't make me depend on your oldest kid [for guidance] on the night," says Jill S., who once sat for a family who had their eldest child show her the ropes. "I want to learn from the parents what the children are used to and what is supposed to happen that evening," she explains on ensuring that everyone has a smooth night — because you definitely don't want date night interrupted.
Let your sitter know if you are strict or flexible with routines. "For example, if they want to play outside for longer — that would mean less time watching a show. Just because 'we always do this' doesn't mean you have to do it tonight," explains babysitter Jill D.
Consider talking to your sitter about your expectations in regards to how much she is on her phone in front of your kids, whether she can have a guest over (likely not) and if you're okay with her snapping pics of your kids (and possibly sharing them on social media). Babysitters in their late teens and 20s chronicle everything online so they might not think that having your kids on Snapchat might make you uncomfortable. Have these conversations before conflict arises.
Date Night Dining…
You're eating out, the kids are scarfing mac-n-cheese, but what about the sitter? Agree on if she will bring her own food, order in (likely at your expense), eat the same meal as the kids or make do with whatever else is in the refrigerator. If you know she's coming straight from school or another job, make her an extra plate. Treat her like family and she will return the favor.
Sitter Co-Parenting!? 
Remember the rule of not contradicting your spouse in front of the kids? Well embrace that same rule of thumb to present a united (adult) front with the babysitter (within reason). If she handles a situation differently than how you would have, don't criticize her actions in front of the children as it could lessen their ability to respect her authority in your absence.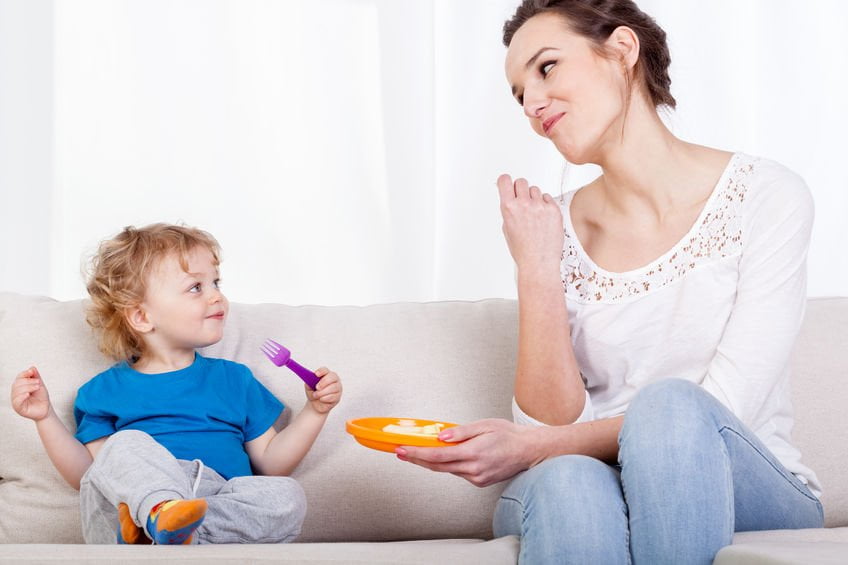 Be Courteous.
If you're running late or want to extend date night, check in with the babysitter ASAP. She may have plans to be elsewhere after sitting or simply want to be in her pajamas.
Your Kid is a Kid.
Your kid is a kid, so things happen. Odds are there have been incidents on your watch too when the baby just wouldn't sleep or your toddler scraped his knee. Yes, it's not great when things don't go as planned under the babysitter's supervision, but remember that accidents and/or the unexpected happen to all of us.
Tune In – Literally & Figuratively.
"Parents can get to know their babysitter so that there is more to talk about than just the kids and the rules. When personal information is shared, I feel as though there is a connection that starts to develop," says Emily T.; she adds, "I also think leaving WiFi passwords, demonstrating how to use the TV (or other appliances) and showing what's in the fridge/pantry allows for more comfort."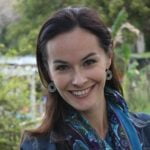 Nancy DeVault is the managing editor of Date Night Guide and a contributor to publications such as Babble, AmeriDisability Services Magazine and Orlando Magazine. She enjoys outdoor adventures with her husband and toddler.