You can take date night to new heights…literally! You'll love tackling this ultimate date night bucket list with your thrill-seeking partner in crime. Try these 10 ideas:
Aerial Yoga
If your yogi has high standards for date night, add some oomph to the "om" through aerial yoga. You'll stretch far beyond your standard date night routine to achieve increased flexibility, deep breathing and amped up endorphins that we know are good for all aspects of your relationship. Just pack your mat, admission fee and ham in up in the aerial hammock.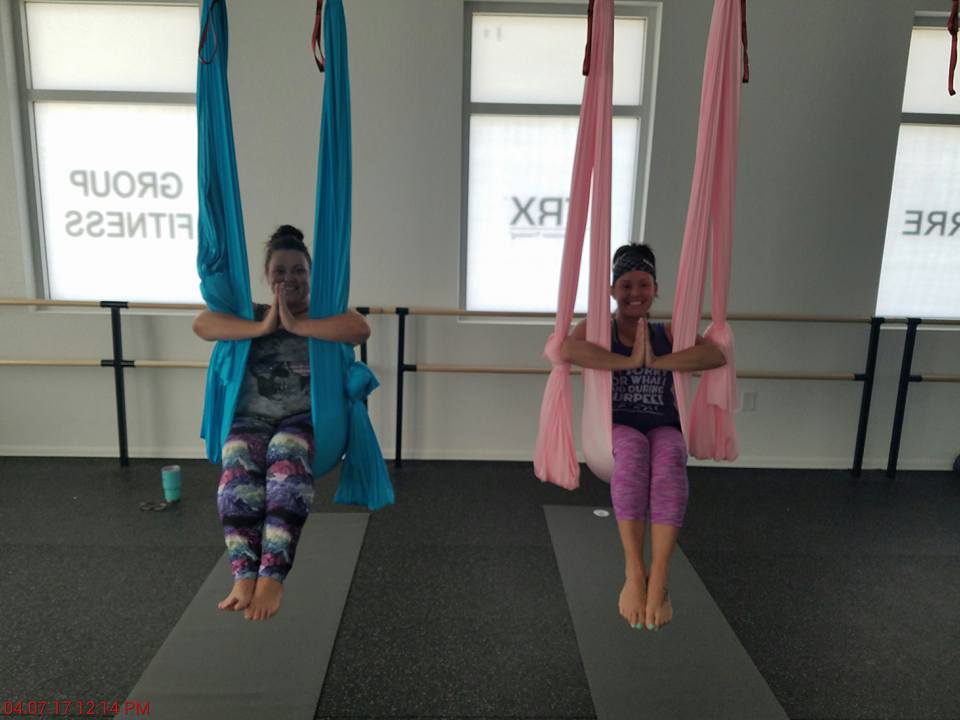 Flip Over Trapeze Fun
Sometimes you just want to clown around with your partner, right? Some circus schools, like the one in Orlando, host flying trapeze classes, in addition to trampoline, stilts and other impressive stunt lessons.
Flyboarding 
Flyboarding began gaining popularity a couple of years back but this intriguing water sport still seems oddly futuristic! After being outfitted with a water jetpack attached to a powerful motor of a jet ski through a long hose and connected to jet boots, you'll propel to 30 feet and dive headfirst (or face-plant depending on how graceful you are) back into the water. Invented in 2011 by French jet ski champion Franky Zapata, this sport has taken off since its introduction to the public.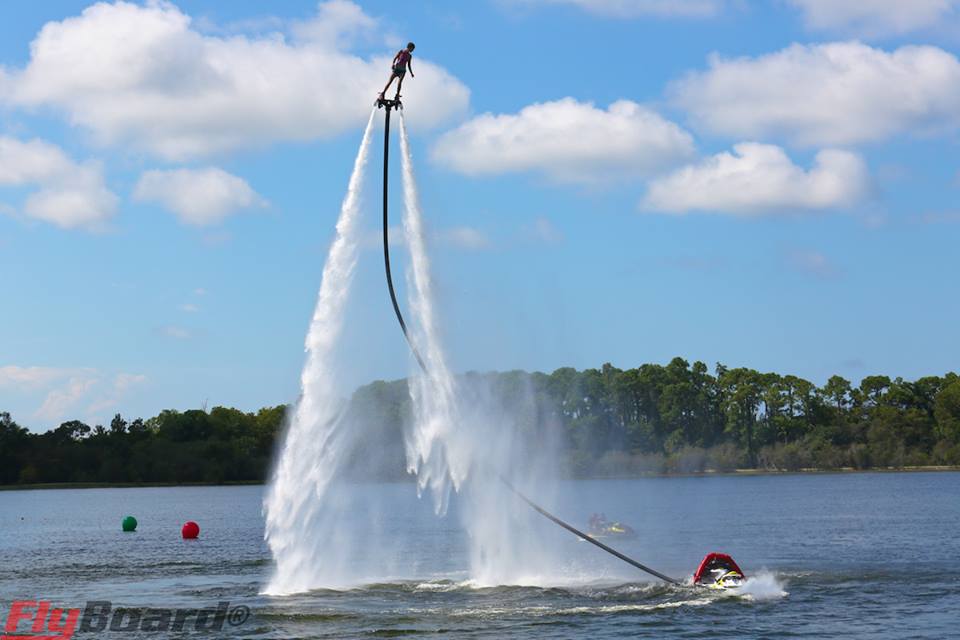 Hang Gliding
Think back to the days of your youth when you wished you could fly. Good news: you can… in either a solo or tandem hang glider. You'll be on cloud 9 (literally) with your love during this highly adventurous air sport.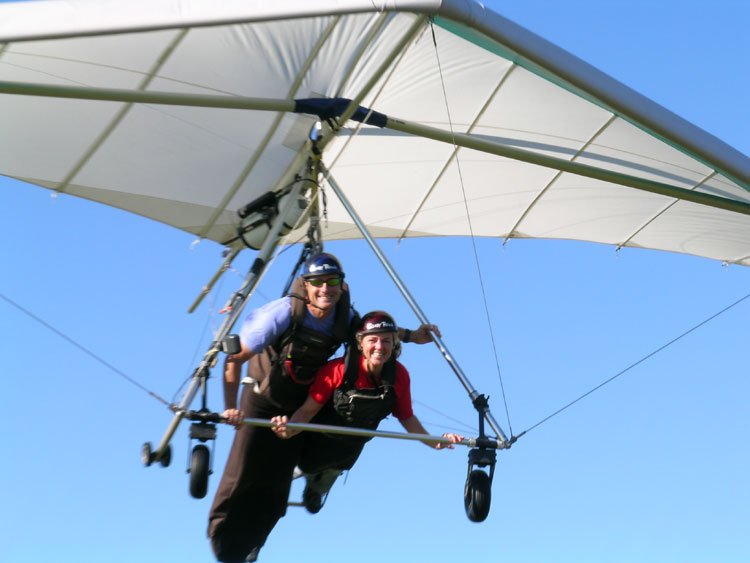 Hot Air Balloon Rides
Yes, this date night idea is both literally and figuratively a 'bucket' list item. Bright colored balloon companies fly compartmental carriers with a FAA-certified pilot for your enjoyment. Rise above the stress of everyday life – to more than 11 stories high in fact – for the ultimate romantic journey taken from a birds-eye view with sights of forests, lakes, wildlife and more.
Indoor Skydiving
iFLY Indoor Skydiving simulates the adrenaline of skydiving without taking the plunge from 13,000 feet (because some of us are scaredy-cats). There are five parts to skydiving: plane ride, exit, free fall, parachute opening and landing. The iFLY tunnel simulates the most exhilarating part without the fear factor: the free fall! Outfitted with a fly suit, helmet, goggles and ear plugs, you'll feel "weightless" soaring in 130-175 mph wind gusts.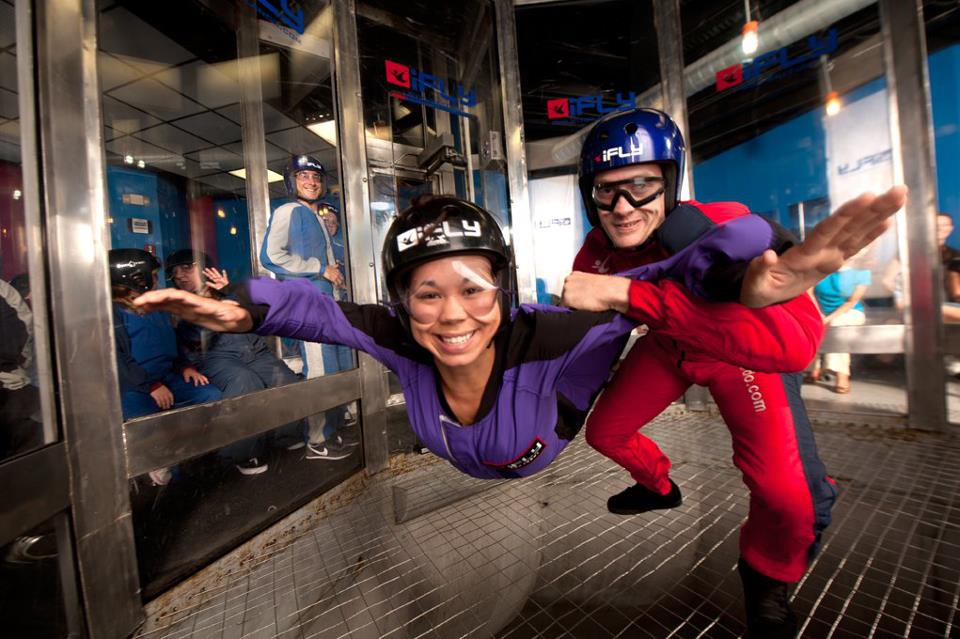 Just Plane Fun
Take to the skies for a sunset seaplane adventure to propel your relationship into high gear. As your heart races, steady for an exhilarating 'splash-and-dash' water landing.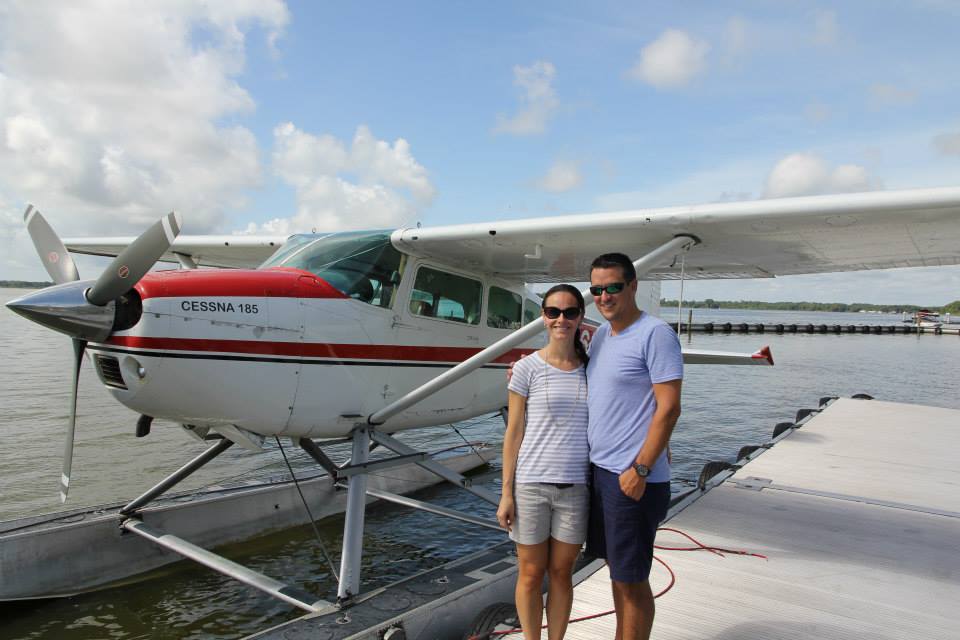 Kiteboarding
Finding a cool water sport is a breeze! Kiteboarding is a surface water sport combining aspects of wakeboarding, snowboarding, windsurfing, surfing, paragliding, skateboarding and gymnastics all into one super fun extreme challenge. Harness the power of the wind with a large controllable power kite propelled across the water on a board similar to a wakeboard or a small surfboard You'll ride the wave of love with your partner by your side.  
Parasailing
Don't let a fear of heights keep you from giving parasailing a shot because it is a surprisingly tranquil experience. And this sky-high experience is, of course, best in tandem with your date. You'll first enjoy a boat ride on beautiful waters and then step into a harness secured to the boat. Then, just squat into a seated position and enjoy a gentle elevation into the bright blue sky. Aside from drifting 600-1200 ft. high, opt to be "dipped" into the water.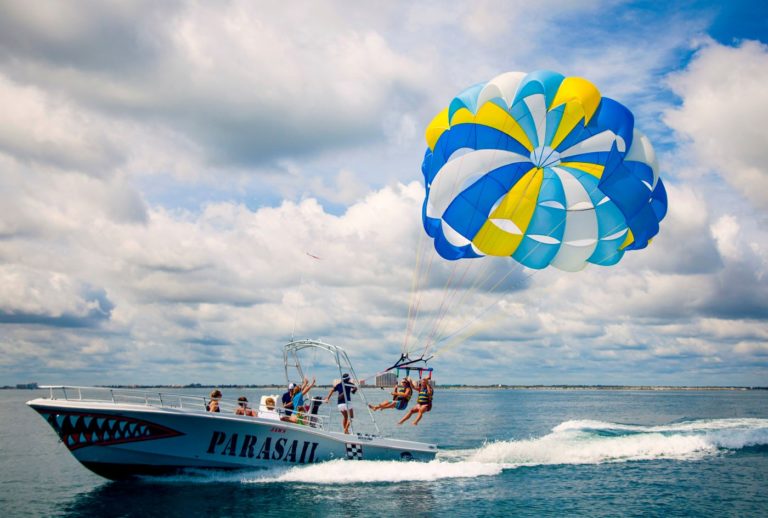 Zip Lining
Zip lining is a super fun way to experience an outdoor date night. You can pretty much find zip lines anywhere – jungles, theme parks, etc. – so let the pulley and the harness ropes do all the work so you can focus on pulling at the heart strings of your date.
Feature image credit: Treehoppers Aerial Adventure Park in Tampa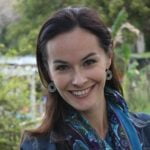 Nancy DeVault is the managing editor of Date Night Guide and a contributor to publications such as Babble, AmeriDisability Services Magazine and Orlando Magazine. She enjoys outdoor adventures with her husband and toddler.