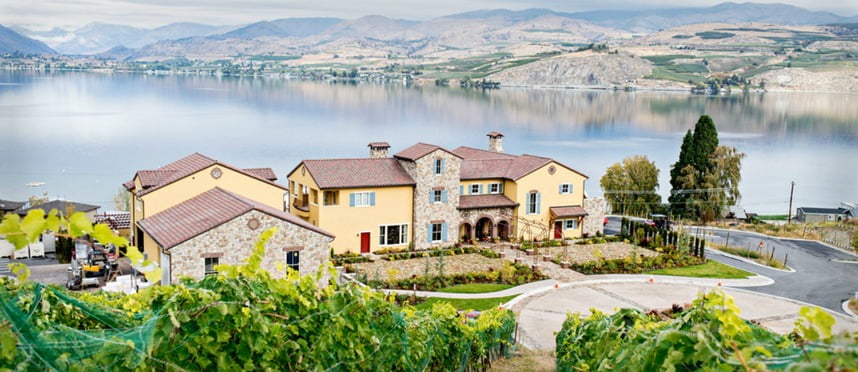 When dinner duties have lost their luster, it might be time to add some new pizzaz to your gastronomic routine. One great way to do so is by taking some cooking classes together. An even better way is to turn your next vacay into a learning opportunity by paying a visit to one of many destination cooking schools across the US.
Whether you're down for a farm stay or would rather luxe it up at a winery, there are oodles of opportunities for cooking-focused holidays. Here are a few spots we think you might want to consider:
FARMS
Blackberry Farm
Walland, TN
A luxury hideaway teeming with rural diversions (including fly fishing, archery, clay shooting, hiking and horseback riding), Blackberry Farm is a tranquil slice of pastoral paradise. Couples can easily spend a few days exploring all that the farm has to offer on its 4,200-acre estate tucked into the Great Smoky Mountains.
Cooking demonstrations are frequently offered but the serious gourmand will want to opt for the "Day in the Life of a Chef" experience, which invites guests to spend the day with one of Blackberry's chefs as they craft their legendary Foothills cuisine with the help of the onsite master gardener, baker, cheese maker, forager, butcher and sommelier.
At night, plush digs from guest rooms to suites to private cottages and carriage houses await.
More details at blackberryfarm.com.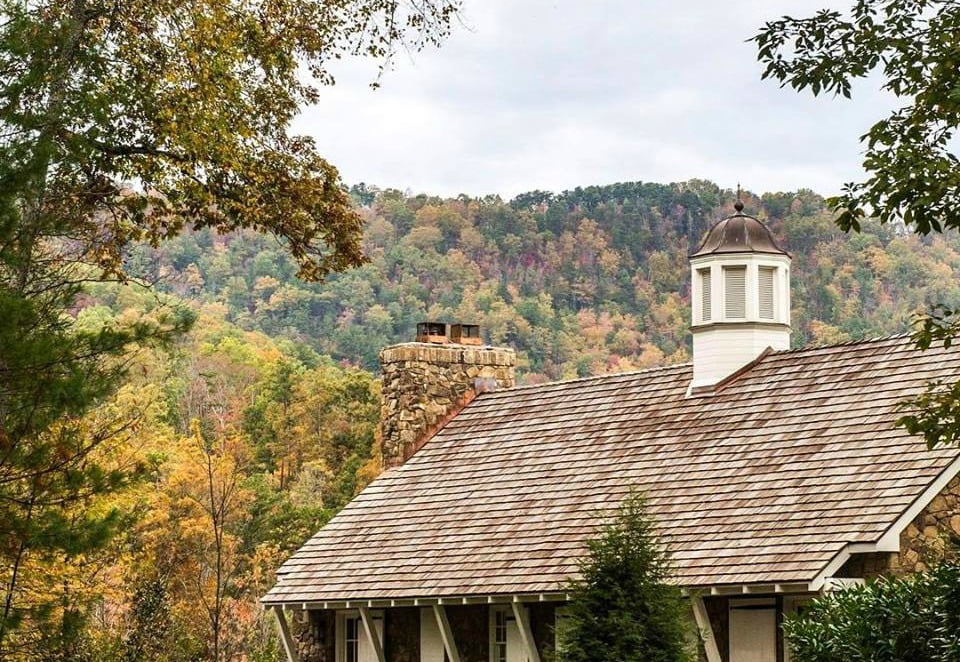 Green Mountain Girls Farm
Northfield, VT
A true working farm and home to pigs, goats and chickens, Green Mountain Girls Farm tempts budding farmers to roll up their sleeves and dive into authentic farm experiences, including picking eggs, feeding the animals and milking goats. Tours and experiences can range from an hour or two to a full-day immersion.
Farm-to-table foodies will love the onsite cooking classes, which include making chevre, pies and learning to pickle veggies.
Overnight guests can snuggle into the farm's Barn Guesthouse or snag a room at the new Farmhouse Inn, which features three bedrooms and is ideal for families or couples traveling together.
For more details, visit eatstayfarm.com.

ALSO TRY…
RESORTS
The Culinary Academy at The Biltmore Hotel
Coral Gables, FL
One of the only hotel-based schools of its kind in the country, the Culinary Academy at The Biltmore Hotel in Coral Gables opened in 2009 as a way to provide training to recreational cooks and travelers looking for a hands-on culinary experience.
Each year, the school features dozens of classes, workshops and team-building events designed for aspiring chefs of all levels, including both adults and children. But to be truly immersed in an intensified epicurean experience, consider the three-day Culinary Boot Camp offered a few times each year.
Class ends each day by mid afternoon, which means hotel guests have time to explore the hotel's many leisure offerings, including a slew of fitness classes, a top-notch spa and access to the Biltmore's iconic swimming pool, the largest hotel pool in the continental United States.
For more details, visit biltmorehotel.com.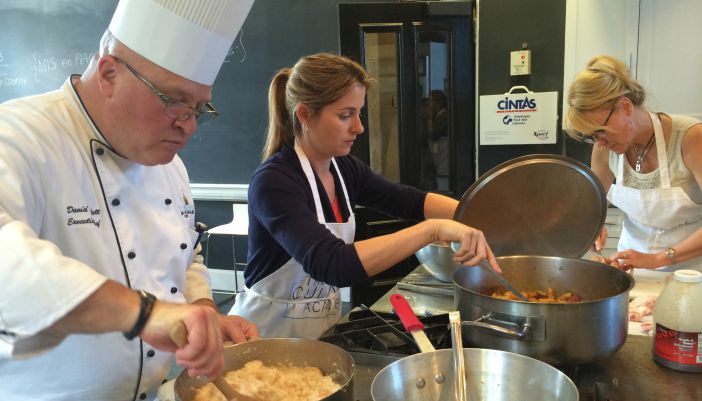 Epicurean Hotel
Tampa, FL
Also in Florida, the 137-room, Epicurean Hotel in Tampa offers loads of perks for couples who love holidays laced with culinary recreation. Besides its locale across the street from the famed Bern's Steak House, the boutique hotel features an expansive wine shop, rooftop lounge, and chef-driven restaurant, Elevage.
But the centerpiece of the experience is the hotel's Epicurean Theater, which hosts a multitude of cooking classes, wine seminars and culinary-themed events throughout the year.
Overnight guests will love the onsite spa (with some food-focused treatments inspired by the onsite patisserie) and the attention to detail paid to the in-room bar, which oozes with gourmet goodies and award-winning wine perfect for your late-night snacking.
For more details, visit epicureanhotel.com.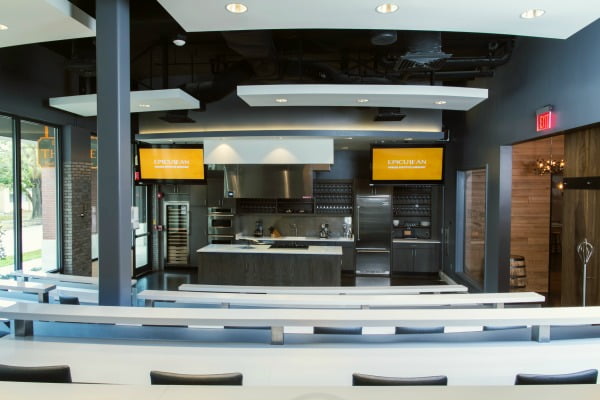 ALSO TRY…
WINE COUNTRY
Ramekins
Sonoma, CA
Classes, including the option to book a private instruction, abound at Ramekins in the heart of California's wine country. Hands-on classes and multi-day workshops give participants the opportunity to dive deep into everything from seafood to chocolate desserts.
In addition, Ramekins Inn features six onsite suites with king-size beds and complimentary continental breakfast included.
For more details, visit ramekins.com.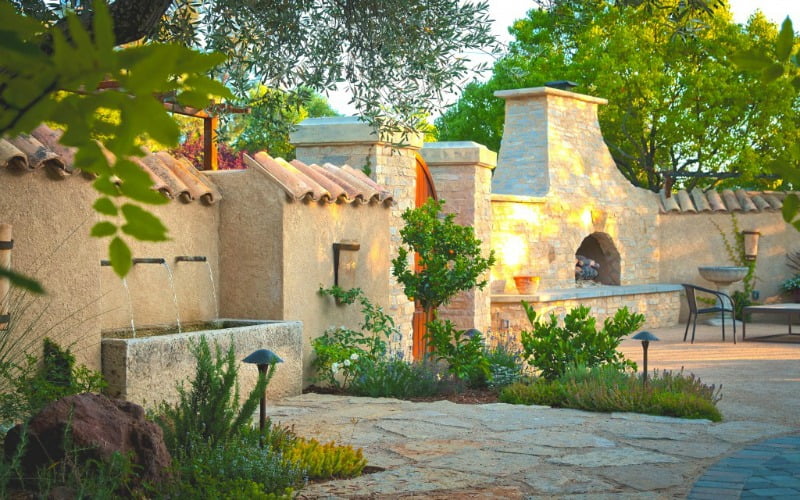 Siren Song Vineyard Estate and Winery
Chelan, WA
Run by husband and wife team Holly and Kevin Brown, Siren Song invites guests to visit the picturesque vineyard and sample its many wines crafted in an unmatched setting and climate.
Hands-on cooking classes, which are typically taught by Holly, feature two hours of menu prep, followed by a shared meal and Siren Song wine pairing. Besides learning to make specific dishes based on the class theme, students can also expect to learn menu planning, recipe execution, knife skills, plating tips and food preparation techniques.
Overnight guests can drift over to the winery's 850-square-foot, two-bedroom villa, which sits at the heart of the vineyard and offers panoramic vires of nearby Lake Chelan and its surrounding mountains.
For more details, visit sirensongwines.com.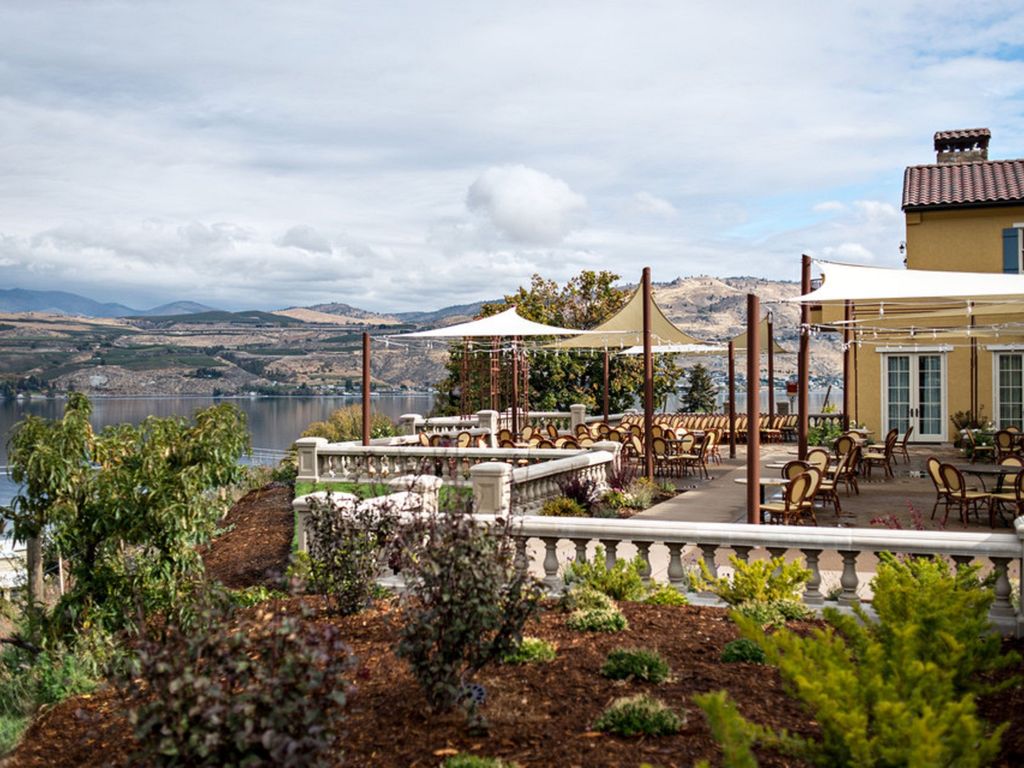 ALSO TRY…
SCHOOLS
Culinary Institute of America
St. Helena, CA, Hyde Park, NY, and San Antonio, TX
With Boot Camp Culinary Vacations offered at three distinct locales across the US, CIA immerses amateur cooks in an all-in, multi-day experience aimed to have participants leave feeling like they can cook, bake, and think like a pro. All three locations at the Hudson Valley, Napa Valley, and San Antonio campuses are notable destinations that will provide lots of options for overnight accommodations and dining outside of the course.
More details at enthusiasts.ciachef.edu/boot-camps.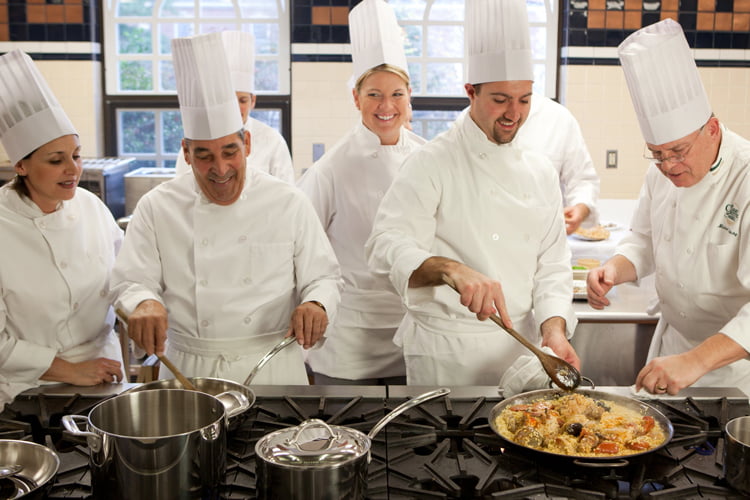 Gochiso Kitchen
San Francisco, CA
Learn the ancient art of Japanese cuisine during hands-on Japanese cooking and sushi classes at Gochiso Kitchen. Taught by owner and chef Kyoko, who has worked as a chef in multiple restaurants in Tokyo, Gochiso classes are typically two hours, finish with lunch or dinner and max out at eight participants to ensure an intimate experience.
More details at gochisokitchen.com.
ALSO TRY…
CULINARY STAYCATION
If travel just isn't in the cards at the moment, consider turning your home kitchen into a cooking school with Gordon Ramsey as your teacher. His Master Class features 20 on-demand videos designed to impart all the tricks of the trade from this seven-star Michelin chef. Includes a downloadable workbook with recipes and lesson recaps for each video. More details at masterclass.com/classes/gordon-ramsay-teaches-cooking.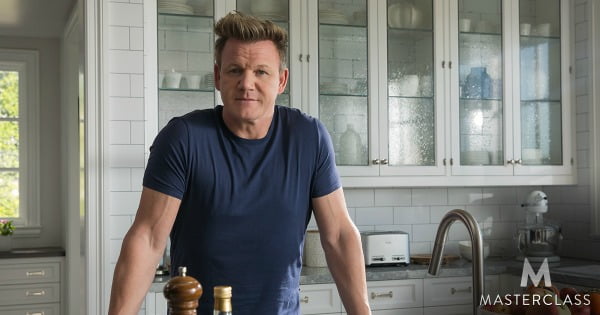 Feature image credit: Siren Song Vineyard Estate and Winery